Iconic Electronic Duo, Daft Punk Announces Split In True Daft Punk Fashion
One of the most influential electronic artistes of our time, the French duo known as Daft Punk, have decided to retire their partnership after 28 years in the business.
In typical Daft Punk fashion, they announced the split in a perplexing, wordless video titled 'Epilogue'.
Thomas Bangalter and Guy-Manuel de Homem-Christo, donning their sci-fi ensembles and robotic head gears, took to the video to take their leave, bidding each other farewell as one of them exploded in self-destruction.
The other could then be seen walking into the sunset on his own. Possibly hinting at a solo career, maybe? 
As according to The Guardian, Daft Punk formed in Paris after previously working together in the rock band, Darlin, and took the French underground house scene by storm with bangers such as Da Funk, Around The World and One More Time.
Since then, they've worked with names like Pharell Williams (Get Lucky) and The Weeknd (Starboy and I Feel It Coming) and have won six Grammy awards for their albums, Random Access Memories and Alive 2007, and records such as Harder Better Faster Stronger and Get Lucky.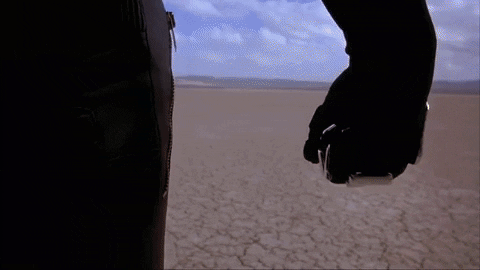 The duo have also been famously publicity-shy, as they were seldom seen without their head gear and used computerised vocals.
"We're not performers, we're not models. It would not be enjoyable for humanity to see our features, but the robots are exciting to people," de Homem-Christo once shared.
We were hoping to see them perform live after the pandemic is over, just one more time, and we're certainly going to miss the duo and their mellow yet mystifying tracks.
We wish you nothing but the best, guys!
What do you think about this? Let us know in the comment section.
Also read: 'Friday' Is A Decade-Old & Rebecca Black Just Released An 'Acid Trip' Remix Version