Man with 19 Wives Brags about Marrying a 16yo girl at 55, Netizens Unimpressed
Recently, a man from the east coast spoke of his 19 marriages, and now has 46 children and 200 grandchildren.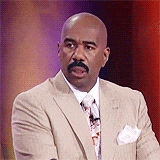 Che Soh, now in his 70s revealed he got married at the age of 15-years-old, ended up with 19 marriages and when he turned 55, he married a 16-year-old.
"I began marrying at the age of 15, and after a year into marriage, I started looking for another wife."
"At one point I had four wives at the same time."
"The last time I got married was at the age of 55, with a 16-year-old but it only lasted two weeks."
When asked how he managed to attract such young girls despite his age, he said, it might be because he has qualities that girls "dream" about. He said,
"Even though I am strict, I am loving and funny. All my 19 wives were married to me when they were still in their teens"
Unimpressed by the man's 'achievement' in marrying teens, netizens began to pile on the hurt, with most focusing on the man's blatant glorification child marriages.
Picking up from the #girlsnotbrides movement overseas, the youth of Malaysia have also begun to criticise child marriages that continue to exist in Malaysia.
One netizen writes, "This is gross. The man married a 16-year-old when he was 55. Glorifying paedophilia."
Another tweet writes, "You married all those teenagers not because you have qualities girls 'dream' about, but because you manipulated naive underage kids to satisfy your greedy lust."
Many were also perturbed by that many were supportive of the man while citing that the act of marrying teens is 'halal'.
One netizen writes, "Sorry *** *** but marriage does not make your paedophilia halal."
Legal loopholes in Malaysia have made it possible for young girls to be married to men three to four times their age.
As reported in the Global Citizen, approximately 16,000 girls below the age of 15 were married in Malaysia, and 650 million girls and women alive today were married as children worldwide.
It is time we put a stop to these practices and educate the public that this harmful custom disproportionately impacts girls.
#girlsnotbrides
Also read: Dr Siti Hasmah Thinks Child Marriage is "Disgusting", Says Child Rapists Should Be Shot Dead