The sky is always a beautiful place where one can find themselves being lost in it for long periods of time as it changes by the second. During the day, you can see the clouds move and marvel at what they resemble, while at night, you look for the stars and try to locate the constellations.
The sky brings us endless wonders and now on the 14th to 15th of December, the annual Geminids meteor shower is back!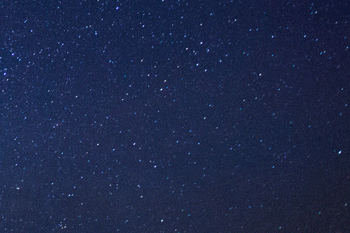 The peak day to view Geminids is 14th December and will end in the early morning of 15 December – and this will be the last meteor shower for this decade! Be sure to catch it!
The Geminids can be seen all over the world but is strongest in the Northern Hemisphere. Unfortunately, the timing coincides with December's full moon, so the fainter stars will be harder to spot. However, the stronger ones will still be visible.
According to CBS, let your eyes adjust to the darkness for about 30 minutes first. And you don't need to worry about getting the right directions or anything of the sort since they can be seen in any part of the sky! It is said that there will be about 120 meteors per hour that will be visible. Also, the visibility depends on a few factors such as light pollution, weather and terrain.
It is best to note that going to dark areas will heighten this experience as light pollution might impede the view of this beautiful, natural phenomenon. Areas that you can go to in Malaysia to watch the show of a lifetime are,
Kudat, Sabah
Kampung Teluk Pelanduk, Port Dickson
Cameron Highlands
Pantai Malindo, Penang
Mersing, Pulau Tioman
Sekinchan, Selangor
Kota Belud, Sabah
Kuala Kubu Bharu, Selangor
Broga Hill
Mersing, Johor
Pantai Pasir Klebang, Melaka
Pulau Gem, Terengganu
These are the recommended places, however, if you know of a place that is safe and away from light pollution, you can probably see the meteor showers from there too!
It is also important to note that meteor activity fluctuates, so you have to be patient and wait! Don't forget to bring a blanket so that you can cosy up at night!
Also read: Japanese Photographer's Viral Images of The Skyline Look Like They're Right Out of An Anime!