Top 7 Most Attractive Leaders of the World
Being a leader of a country is definitely not easy. In fact, it will take a toll on a person, i mean just look at Obama!
Even his tie is turning gray!
Be it as it may, whoever rules over the country is important, but some are just better to look at than others. Here's 7 leaders from around the world who we think are the most attractive ones:
7. Vladimir Putin, President of Russia
He's not exactly soft on the eyes upon first glance, but the man definitely has a charm that will knock any women's panties off. The bad boy vibe that surrounds him even got the internet to photoshop him into cool yet dangerous situations. For someone who's 64 years old, Putin is still looking hella fine.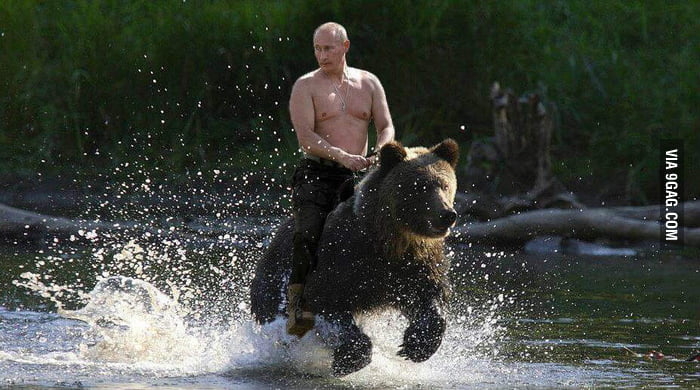 6. Enrique Pena Nieto, President of Mexico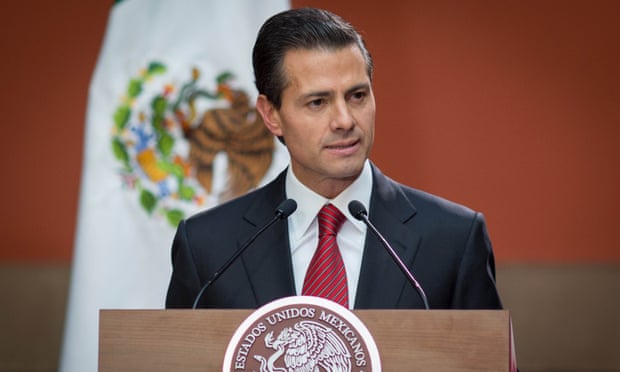 Ayy! Muy caliente. The handsome leader is super hot, but his boyish charm is not the only reason why the world loves him. The president has made big promises to the citizens of Mexico including a universal pension program for seniors over 70 years old, government-sponsored life insurance for single mothers and creation of a national paramilitary police force which would be aimed at fighting the notorious Mexican drug cartel.
5. Jigme Khesar Namgyel Wangchuck, King of Bhutan
This 26 year old is the fifth and current reigning Druk Gyalpo or "Dragon King" of the Kingdom of Bhutan. It may sound like something off a movie, but he reigns over the small kingdom after taking over the throne in 2006. The King in 2014 pardoned 45 prisoners who had been imprisoned for possessing an excessive amount of tobacco and he also visits school at every chance he could as he has placed a very high importance on education.
4. King Felipe VI, King of Spain
King Felipe VI ascended the throne in July of 2014. The young handsome king is married to the stunning woman who has not a drop of blue blood in her. The modern royal couple shares a lot of similarities with Prince William and Kate Middleton, however they are the King and Queen, and they are slightly more scandalous. Letizia, who is the first Spanish commoner to become queen, was married and had a live-in boyfriend before she met her real-life prince charming. Against his family's wishes, he chose to not marry a nice Catholic princess but instead follow his heart.
3. Borut Pahor, Prime Minister of Slovenia
Pahor's crystal blue eyes may melt the hearts of any lady they set on. Borut Pahor once ended his term as Prime Minister early after having lost a confidence vote and was elected as a deputy. On 2 June 2012, he announced that he would run in presidential elections that autumn and took the votes by storm with support by 67.37 per cent of voters, which made him the fourth elected President of the Republic of Slovenia.
2. Barack Obama, President of the United States (POTUS)
America's current president has taken some hard hits since he became president in 2008. However, no one ever doubted how good looking he was. In the past years Barack Obama has been leading America, we have had the chance to watch him age, and he just keeps getting better looking over time. Obama is a sexy, calm and charismatic leader who is an amazing husband and an even better father. Not to mention he has a sexy deep authoritative voice. He demonstrates to the world how important family is and that is one of the sexiest traits a man can possess, especially a man with as much power as him.
Furthermore, POTUS isn't just someone admired by adults who are into politics, the President who's known for his cool attitude is even looked up by people from the younger generation. He even starred in a BuzzFeed video!
1. Justin Trudeau, Prime Minister of Canada
Calm yo tits girls. Who am I kidding, go wild!
The newly appointed Prime Minister of Canada is definitely the hottest leader there is. The 43-year-old heartthrob looks more like a movie star than he does a Prime Minister. Since his recent election, the Internet has been freaking out over how good looking Canada's PM is. Plus, a video of him going to the subway station to shake people's hand to as a thank you gesture after his win went viral. Trudeau is the second youngest Prime Minister Canada has ever had (Joe Clark being the youngest). Justin, who is the son of the late Pierre Elliot Trudeau, is also the first child of a previous Prime Minister to be elected. We are jealous Canada!