11 Struggles Malaysians Faced When SMS Was the Only Way We Could Talk to Our Friends
From dial-up internet to downloading our music from file-sharing software such as LimeWire, things back then were very much different compared to how they are now. When it came to talking to our friends, SMS was the way to go as it was the cheapest option. So, if you grew up in the 90s or early 2000s, you'd relate to these 11 struggles!
1. Cramming as much info into one text

so that it doesn't exceed a certain character count

I mean, why waste another 10 sen if you can get the message across in one text amirite? 
2. Having to figure out what the sender meant because everything is in short form 

Knp = Kenapa, x da = Tak Ada, Jgn = Jangan, Brb = Be right back, the list goes on!
3. Setting up a friends & family list so texts would be cheaper 
Remember how prepaid plans such as X Pax allowed up to 5 contacts to be in your friends and family list so texts would be cheaper? YEAH, we sure as heck made the most out of it.
4. And then having to remove a contact when you're no longer 'talking' to one another 

Not all friendships are built to last and you know there's no turning back when you remove a friend from your list…
5.

Asking someone to transfer money to you when your credit runs out
And if it's your parents, it's almost like you have to prepare a professional PowerPoint presentation explaining WHY your credit ran out so fast.
6. Having to MANUALLY type out emojis 

XD , 🙂 ,  =( , :O , <3
We were pros, okay?!
7. Deleting messages so your parents won't read your texts 
Especially if you didn't have your own phone! I mean, takkan we're gonna let our parents read our texts to our highschool crush right? Must be private sikit mah.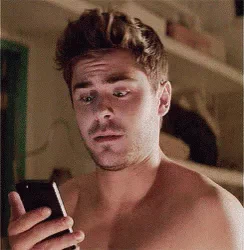 8. When you receive free SMSes after topping-up your phone
Then you start to think whether or not you actually NEED to reply someone just so you can save your free SMSes.

9. We had to make do without sending an MMS because it was super expensive!

Before WhatsApp, Twitter, or any social messaging apps were a thing, MMS was the only way to send someone a picture or a video. Needless to say, it wasn't affordable at all so most of us just avoided them.
10. When you're not sure if your friend didn't respond to your text because he/she ran out of credit or just plain ignored you
11. Having to continuously buy reload coupons and check your credit balance because your credit runs out super fast

Source: Carousell
Call *100# anyone?
Not only was this super annoying. It was actually pretty inconvenient as we always had to keep an eye out on our credit balance in case we needed to make important phone calls.
While many of us knew all the hacks to save as much money as we could with our old keypad phones, times have definitely changed for the better as we're now able to enjoy great benefits such as unlimited data plans, free calls, and even monthly rebates.
Anddd, here comes the promo part woohoo!
Just hear us out:
If you didn't know already, Celcom is offering monthly rebates worth up to RM180 when you sign up for a Celcom plan online!
The online exclusive offer allows you to save starting from your first month's bill allowing you to enjoy benefits such as:
Free calls to all networks
Unlimited data
Best 4G LTE network in Malaysia
And more!
Piqued your interest yet? All you have to do is to switch over to one of the 5 available Celcom plans.
That's it! For more details on this great promo and all other offerings from Celcom, visit their official website or Facebook page.
Do you relate to any of these struggles? Sounds off in the comments below!