11yo Girl Wears 'Nike' Running Shoes Made With Bandages, Wins 3 Gold Medals
Sneakers are expensive, that much we can all agree on. Most 'decent' sneakers from popular brands can cost upwards of RM300 to a mind-blowing RM1,500, which are supposed to be enhanced with unicorn tears and phoenix feathers to make you feel like you're walking on the heaven's clouds. Or at least, that's what we think. We dunno, we don't have sneakers that expensive.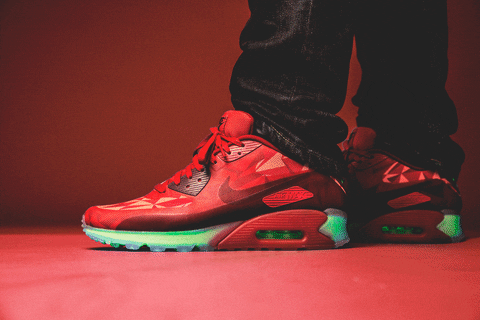 Well for some underprivileged teenagers, the idea of buying expensive sneakers wouldn't even cross their minds. After all, it's practicality over all else and if it works, it works, as this Facebook post goes to show.
While some of her peers may be sporting (did you see what we did there) the greatest and latest from the biggest sportswear brands to get themselves ready for a sprint to the finish line, Rhea Bullos of Balasan, Philippines had a completely different approach when it came to her running shoes.
As a representative for Salvacian Elementary school participating in the Iloilo Sports Council Meet, you can expect the competition she had to face was stiff. However, here's a twist.
Instead of sneakers, she wore only surgical bandages that were wrapped around her feet and ankles, resembling the shape of a shoe. And then, just for the sake of branding, the Nike 'swoosh' was coloured on the top of the bandages.

And with these 'running shoes', she won 3 gold medals.
A 400m dash, a 800m dash, and even a 1,500m dash were all conquered effortlessly by Rhea with her makeshift running shoes with ease, leaving netizens impressed and her competitors in the dust! In an interview, she says she aspires to represent the Philippines in the South East Asian (SEA) Games someday.
We have to say, this pure stroke of genius and effort on Rhea's part really shows that it's not about the labels you wear that define you, but what you're capable of doing with your own bare hands! (or in this case, almost bare feet) Congratulations Rhea! 
Also read: Kelantanese Man Owns a Rare Pair Of Nike 'Moon Shoes' Worth Over RM1.8mil!