11yo M'sian Is 'Mum & Dad' To Her 4 Siblings After Parents Imprisoned For Drugs
It's truly sad when children have to be put in a situation where they have to grow up too quickly and lose out on their childhood.
It's even sadder when they're in these situations because their parents are drug addicts.
According to Sinar Harian, 11-year-old Nurul Farisha Mohd Ridzuan was forced to take on the role of a parent to her four siblings. Nurul is currently looking after her brothers who are 12, six, three, and one, respectively.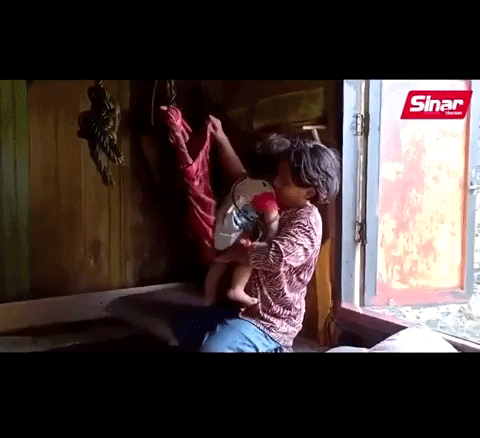 Her multiple responsibilities as their guardian include rocking her youngest brother to sleep while she keeps her eyes on her other brothers as they play at their house in Kubang Terap, Kelantan.
She also cooks for her siblings using a wood stove as they do not have gas stove facilities and while she cooks, she carries her youngest brother to prevent him from crying.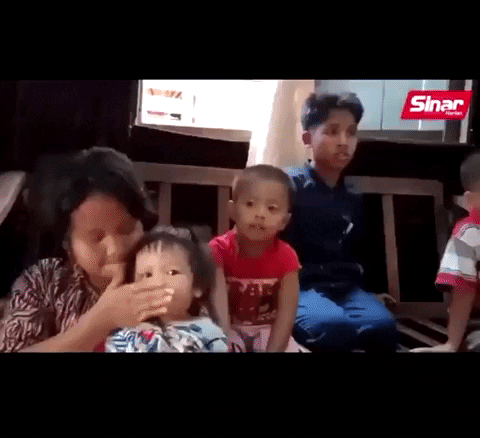 Ever since their parents were imprisoned for drug offences, she and her elder brother have taken over parenting responsibilities.
"We live with our grandfather and grandmother. But our grandfather (63-year-old Fauzi Ismail) has chronic asthma and is always unwell, and our grandmother (56-year-old Wan Hasiah Wan Aziz) goes out to work and earn money for our family," said the little girl.
Nurul Farisha shoulders the parenting responsibilities when their grandmother goes house to house selling massage oils, from 9am to 6pm.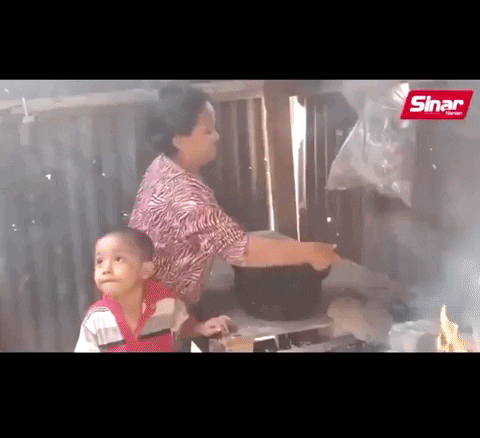 Due to their financial situation, she cooks rice, fried fish and makes instant noodles for her siblings to eat, but what's most saddening is that the youngest brother drinks sweet concentrated milk as they cannot afford powdered milk.
Their circumstances have also put them out of school for two years now since they moved to Kelantan from Seremban.
"The last time we went to school was in Seremban, I was not good at writing and reading but our eldest brother can. We really do wish to go to school, but our lives are not like the lives of others," Nurul Farisha added.
Wanting to go to school to get an education isn't even a lot to ask for, after all, it's essential to the growth of children.
We genuinely hope that the authorities will step in to help these kids, who clearly do not deserve the situation they've been put in.
What do you think about this? Let us know in the comment section.
Also read: "My child is a good person" Elderly M'sian Mother In Wheelchair Abandoned By Roadside