12-year-old M'sian Gets RM80 Watch For Free After Impressing Instagram Shop With Bargaining Skills
Think your pasar malam bargaining skills are impressive? This kid's got you beat. We've heard of aunties who can haggle items down half their original selling price, but this 12-year-old managed to talk her way into getting what she wanted for FREE. 
On Monday, an Instagram shop owner shared a thread on Twitter of his amusing interactions with a 12-year-old customer who wanted to buy a watch priced at RM80.
A kid wants to buy a watch and then this conversation happens😂 pic.twitter.com/sOXI3gvIZZ

— khai (@amirin_johari) August 26, 2019
The child initially negotiated for the price of RM45, nearly half of what the watch was initially going for. While entertained by the offer, the netizen held his ground and said he was only able to go as low as RM80.
Once the child realised he wasn't going to budge,  she merely brushed him off and said she would buy it from someone else for a cheaper price. Fuish, like a pro!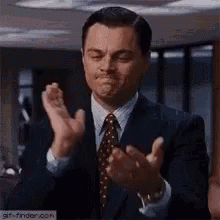 But of course, just like every smart bargain hunter, she messaged him again later to book the watch just in case anyone else wanted to buy it first.
The netizen was impressed by the youngster's quick thinking and said that if business got better, he would buy the watch for her himself. Rest assured, none of us expected her to respond like this 😂.
"Ok, I hope that business goes well, and when it does, don't forget about your parents." 
He then advised her to study hard and think of her parents too. But this kid was already one step ahead of him. She casually replied to him, saying she got 5As for her exam the other day.
The Instagram shop owner was so amused with the bright child's replies that he uploaded the whole conversation on Twitter. He then told her that someone already bought the watch for her and tried to get in contact to pass on the free gift.
However, the child once again proved her intelligence by rejecting his requests for her phone number, citing her father's words that it wasn't safe to give out phone numbers to strangers.
Eventually, the netizen managed to get a number that allowed him to schedule a safe meeting with the child's mother to pick up the watch.
Unsurprisingly, the tweet blew up amongst netizens of Twitterjaya. Many users were amused by the child's courage and smart replies. A user even joked that he'd buy another watch for her if she wrote an essay entitled, "Why I Need That Watch", with good spelling and grammar considered. He even gave her a deadline for it!
If all kids were this bright, we wouldn't have to worry about the future of the next generation! 
Also read: Man Who Looks Like Beggar Buys Smartphone With Cash And Doesn't Even Try To Nego The Price