13 Signs You Were Born And Raised in Malaysia
In every country or state, there are certain quirks that separate us from the rest. If you're outsider, you are definitely not going to get it; but that's what makes each place special! Being Malaysian is no different and here are some things that you'll totally relate to if you're born and raised in Malaysia.
1. You cringe every time you hear someone mispronounce 'orang utan' or 'durian', but are much too polite to ever correct them. 
2. You're always proud of your Malaysian accent. Your sentences are often coated with 'lahs' and you know that's OK lah. 
3. You exercise the 'hand of God' while crossing the road. You put your hand up with your palm facing the oncoming traffic and watch cars magically slow down as you walk. It's a known sign in Malaysia!
4. You call no one by their actual name. The waiter is a 'boss'. In a mamak shop you automatically call the waiter by saying "Anneh" which means elder brother. Any older man or woman is simply known as 'uncle' and 'auntie' or Pakcik and Makcik. 
5. You watch TV shows produced by at least four foreign countries, usually including a combo of these few: Korean dramas, Hong Kong TVB series, Bollywood shows, British comedy series, American reality TV, and Indonesian soap operas. They are just as much as fun as local series!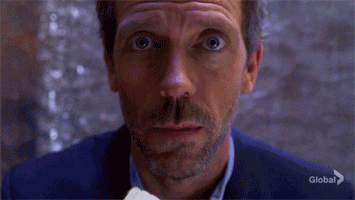 6. You learnt to play the recorder in primary school for no proper reason. Till this day, you are still waiting for the moment to showcase your musical 'talent' to the world!
7. You run on Malaysian timing, as in you're ALWAYS 'on the way'. This is accepted though, because no other Malaysian would ever arrive on time anyway. It has become such a norm and you know when someone says they are on the way, it usually means they will late. 5 minutes? Sureee.
8. Your undying commitment to food means that you're always willing travel the distance for the best food in or out of town. A 2-hour drive for your favourite asam laksa, pan mee or nasi kandar is no big deal at all. Road trip! 
9. You plan your meals in advance. You're always daydreaming about what you'll be having for lunch right after breakfast, and what to have for dinner at lunch. The cycle never stops. 
10. Food seems much blander overseas, anddd you instantly start missing Nasi Lemak, Roti Canai and everything else!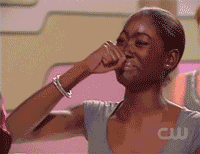 11. Lepak sessions with friends are mostly at a mamak, and don't get me started on football season! It's gonna be packed! 
12. Speaking of mamak, you are able to order food and drinks there without looking lost and asking for a menu. Menu at a mamak? Pffftt!
13. You're multilingual and mixing a few languages into one sentence is a norm too. Example? The famous sentence of  "Wei macha, you want to makan here or tapau?" contains 4 languages (English, Malay, Chinese, and Tamil). There's so many languages in one sentence yet you still understand it completely well!
How many points did you relate to? Even if you didn't relate to them all, let's all celebrate our unity in diversity this Hari Merdeka!
Also read: 8 Food Promotions Malaysians Should Keep Their Eyes Peeled for This Merdeka Season