17 Things Only Malaysian K-Poppers Will Understand
1. Being asked if we understand a thing they are saying.
Sure Malaysians are at least bilingual but unfortunately our superior language skills does not cover Korean. Not fully anyway.
2. We have secretly tried some K-Pop dance moves
Usually in the safety of our own rooms because we probably look like a retarded hippo.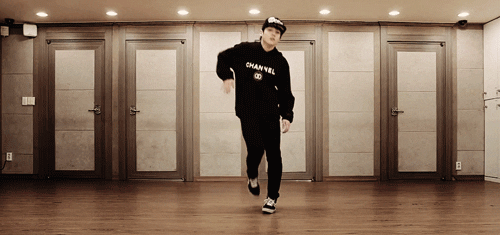 3. "You're obsessed" or "You're crazy" is a phrase we hear way too often
And we secretly like it.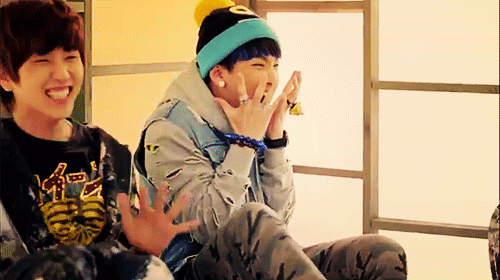 4. The empty wallets
Merchandises, new album, concert tickets! It leaves a hole in our wallets BUT THEY ARE WORTH EVERY PENNY.
5. When your favourite group/band is on a world tour but Malaysia is not on the list
.. yet Singapore and Thailand is.
6. When a guy/girl is featured in an MV with your celebrity crush
but but….me love you long time!
7. Their English makes no sense but we think its perfect anyway
8. We notice our wardrobe slowly changing styles
We'd dress just to look like our favourite star. Snapbacks, high-waisted shorts, sweatpants and rompers are just the beginning. And we'll jump at ANY Korean related deals such as the ongoing Shopee's Korean Week featuring all of your favourite Korean products and brands at huge discounts. Did someone say sales??
Dasrite! Shopee is now having a sale of up to 70% OFF on all Korean related items plus another 37% OFF code on top of the already discounted items. Say what?! Simply put, there's a whole lot of discounts happening in Shopee now for a limited time only.
Download the Shopee app here and shop your hearts out! You can also stand a chance to win a fully paid trip to Korea for 2 at the same time!
9. We don't find it surprising anymore that guys wear make up
Meh. As long as Oppa looks good.
10. K-drama is really getting into your way of productivity
Korean dramas, music, videos and fandoms are honestly like a blackhole that sucks all the time away from you. It never ends! The next thing you know, it's already past 12am. Anddddd your work is still untouched.
(Nope…nothing adult related)
11. We get overly excited over the small things our celeb crush does
Even at something as tiny as scratching his/her nose.
12. When someone insults your fandom
This mudda better know how to block a punch.
13. You aren't single because you have a mental relationship with a celebrity that doesn't even know you exist
One day, he/she will notice me, we'll get married and make beautiful babies together.
14. You roll your eyes at people who claim to be K-Poppers
but they only know Big Bang and Gangnam Style
15. EVERYTHING is a KPOP reference
It's not our fault KPOP keeps coming into our minds.
Science teacher: What started the Big Bang?
K-poppers: YG.
16. The 'finger heart' sign
Yeappp, try doing that to a non-kpopper and they'd think you're a weirdo.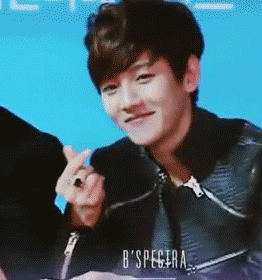 17. You dream of going to South Korea (if you haven't went already)
And even if you have, it's never enough. You feel like you BELONG in that country of beautiful people.
However every time when you check your bank account, you'd be like "WHY MUST FLIGHTS TO KOREA BE SO EXPENSIVE?".
BUT WAIT! Here's something special for you.
For this week only, Shopee is giving you a chance to win a 5D4N trip to Korea for 2 for FREE!
and all you need to do is literally just these two steps. And it takes less than 2 minutes!
You just need to:
1. Download the Shopee MY app here
2. Follow 'Shopee_Mamak' on the app
We love the fact that it's completely FREE to participate!
and that's all, it's that easy! 
A random winner will be lucky enough to win him/herself a 5D4N trip to Korea for TWO, inclusive of flight tickets and accommodation!
Download the app here and get your chance to win now:
There is also a special prize for 100 other winners too! Hurry, this will only lasts till 10 April 2016. #shopeeKweek
You're welcome. Just remember that if you win, remember to take me as your +1 on that trip :p