4 Things Malaysians Are Unknowingly Wasting Money On Every Month
There are some things in life that are a necessity to us, like food and rent, for instance. On the other hand, there are days where we know for a fact that the things we want to buy are just a waste of money… but we still buy it anyway. Alternatively, there are also things we pay for that we often don't realise are actually a complete waste of money, and this is bad because you could actually be saving a lot instead! Here are some things you should take note of that you might be unknowingly wasting money on:
1. Your life insurance
Don't get me wrong, insurance is crucial for everyone; but it's important to ensure that you're not forking out more than you need to for it. Depending on your age, family background and lifestyle, you can opt for a coverage that actually suits your needs, but be careful not to over cover yourself! What's more, if you're working full-time, odds are your company has applied for some form of group insurance for you and the rest of the employees too. Remember to take that into account and see what you can minus off from your own personal insurance to avoid overlapping in coverage.
2. Paying for annual credit card fees
Many credit cards today come with annual fees, so before you sign up for any future cards, make sure you do some research first! Annual fees are a pain to pay for because, well, you're just paying for owning the card, nothing else. Might as well don't own any credit cards, right! 
Well, in case you didn't know, even if your current credit card does come with annual fees, you can actually have it waived completely. Just make a call to your bank and ask for it to be waived. Most of the time, especially if you're an avid user of the card and a good paymaster, the banks would happily waive it for you, no questions asked. So, don't buta-buta pay that annual fee, okay!
3. Buying expensive gadgets and paying back via monthly installment but choosing the longest duration possible
Did you just purchase the latest iPhone or maybe you got yourself a new car? Well, while these things aren't cheap, you are given the option to pay for them via monthly installments. The question is, how long of a duration did you choose to finish paying up everything?
Although yes, you do pay a seemingly lesser amount every month when you choose a longer duration, in reality, you're actually being charged higher interest! And while that doesn't look like much when you pay off your monthly debt, it can accumulate to a huge sum! Depending on what you bought, you can end up paying hundreds or thousands of Ringgit extra for no reason! So, always remember to choose the shortest duration possible when paying via installment! If you can't afford that monthly installment amount, then DON'T. BUY. IT.
4. Having a data plan that comes with too much or unlimited data 
It's evident that data plans have become a necessity for many of us today. So much so that a lot of us have signed up for the highest possible plan with at least 10GB or maybe even unlimited data because we think we need that much. However, that's often not the case.
Most of the time we don't even finish a quarter of our data, let alone use the "free calls". So, why pay so much more for something you don't use? You barely make calls anyway, right? And most places today are equipped with WiFi too!
Well, one way you could lower your monthly phone bill while still making sure you have a mobile plan that's fully catered to your needs is through Yoodo.
If you've never heard of Yoodo, it is Malaysia's first ever fully customisable mobile plan that allows users to take full control in creating the plan of their dreams.
Choose your own data, call or SMS limit by simply gliding across the adjustable sliders via the Yoodo app!
Seriously. That means if you don't use SMS or calls, you can just leave them at ZERO! No need pay extra wey!
Why we'd consider it: No hidden charges, gimmicks or commitments!
If those things are not reason enough, here's why so many Malaysians are raving about it:
It's all 100% online, via their app!
FREE SIM card and FREE delivery to anywhere in Malaysia
Monthly automated plan renewal with the option to manually renew your plans too
No cancellation fees
Confirm stable line with Yoodo riding on Celcom's wide 4G and LTE network
FREE switch over and port-in from existing numbers, or choose a new number with your favourite 4-digit combination
Seamless online customer service via the Live Chat option on the Yoodo app
A Community Forum for users to have open discussions to get the best out of your Yoodo experience!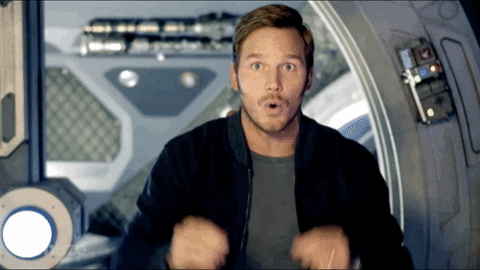 In addition to that, Yoodo also launched their Roam Like Home Plus pass, which allows you to use your local Yoodo plan to roam in over 50 countries at a flat rate of RM10 or RM20 a day! This includes your data, calls and SMS too btw! Meaning, if you're currently on a Yoodo plan with 20GB data and 100-minute voice calls, you can use that exact plan overseas too!
Some of the countries eligible for this Roam Like Home Plus pass include Singapore, Japan, Korea, China, Hong Kong, Vietnam, Thailand, Indonesia, Australia, USA, Spain, France, and more! The best part is, you can activate this pass in just two steps via the app!
Also, before we forget, Yoodo is running a promo for new users! Basically, just sign up for your first Yoodo SIM card and instantly get 20GB FREE data booster.
This promo is valid only until 31 December 2018, so sign up soon!
Sounds like a pretty attractive SIM card right? Don't take our word for it though – go try it out yourself! After all, you won't be tied down to any contracts. Keen on getting one already? Find out more about Yoodo and Roam Like Home Plus here!