5 Great Speakeasy Bars to Hunt Down When You're in Penang
Not only is Penang a food paradise, these days with the burgeoning night scene, speakeasy bars have been popping up left, right and center. Here are a few spots you should check out when you're at the pearl of the orient.
1. Golden Shower by Chin Chin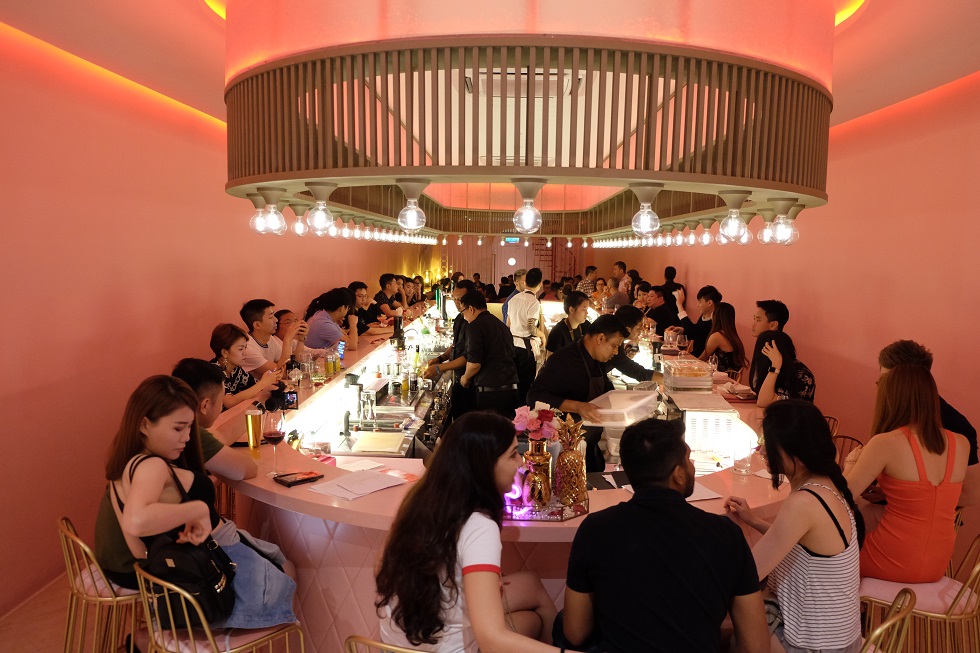 source: Toufulou
Source: thesliz
This popular joint is called such because of the golden shower head that is present within the bar. When you enter you'll be greeted with a fun pink, gold and white colour scheme. Other than the more obvious golden shower head, it stands out from the rest because it's also a fine dining place with an open kitchen concept. Make your reservations beforehand though, because boy can it get crowded!
Address: 86, Lebuh Bishop 10200 Georgetown, Penang.
Operating Hour: 5.30pm-2am (Closed on Monday)
2. 天下第一客栈 Magazine 63 Penang

Source: Toufulou
Source: bchai89
Magazine 63 is hidden at Magazine Road with no obvious signage but a quirky small white flag that says "alcohol" in Chinese. From the outside, the building itself looks run down and abandoned, but once you enter the main area, you'll be surrounded by era-appropriate decor. Servers are all dressed in traditional Chinese costume and you can even drink directly from bowls, just like those olden day Chinese dramas!
Address: 63, Jalan Magazine, 10300 Georgetown, Penang.
Operating Hour: 8pm-3am
3. Out of Nowhere
Source: Toufulou
It's almost like you're walking into Narnia, except the entrance is an orange fridge, and there is no satyr tour guide (sedihnye). Nonetheless, by day this speakeasy is a café that serves up freshly brewed coffee, but by nightfall the hidden bar reveals itself. This bar is futuristic yet humbly designed and you can even get your own customized drinks at the counter.
Address: 75, Jalan Kuala Kangsar, 10100 Penang.
Operating Hour: 6pm-1am (Closed on Sunday)
4. Secret Door

Source: Penang Foodie
Source: vannuslim
Secret Door lives up to its name as entering the bar requires a top secret code which you have to punch in at the door. You do however have to be clever about looking for the clues, (hint: it's somewhere by the door). Or, you can of course ask your friends who've been there but cheating la like that! Secret Door is a real treat for the eyes and also has live music to treat your ears too.
Address: 211, Lebuh Carnavon, 10100 Georgetown, Penang.
Operating Hour: 6pm-2am
5. Norm/Noct

Source: Penang Foodie
Source: wearethenorm
Snugly located in the corner of The Saw Emporium Penang is where you'll find Norm. With their specialty cocktails, coffee, and tea can be paired up with the cafe's signature waffle and tiramisu dishes. But come night fall this cute little cafe changes into Noct, it's alter ego. Here you'll leaf through a whole new beverage and dining selection.
Address: Norm, 1, Gat Lebuh Macullum, 10300 Georgetown, Penang.
Operating Hour: 9am – 12am
Read More: There's a Super Cool Hidden Bar in Penang That You Totally Have to Visit