7 of the Best Ingredients Malaysians NEED in Their Shampoo for Perfect Hair
The hair on our heads is quite possibly one of the few things on our bodies we pay most attention to daily. We brush our hair in the morning, style it with expensive products, apply conditioner and all that stuff to make our hair smooth and luscious; some of us even keep a mini comb in our pockets! I relate to this on a spiritual level.
Unfortunately, thanks to a number of reasons like humidity, UV rays, bad diets, chemicals and so forth, our crowning glory doesn't always turn out as glorious as we'd hoped. The struggle is real.
So if you're looking for a shortcut to getting that perfect shampoo-advertisement-worthy head of hair, here are some ingredients you need to look out for before buying your next bottle of shampoo. Trust us, it'll work wonders!
1. Damascus Roses – nourishes and repairs malnourished hair

Source: Instagram
Benefits of Damascus Roses:
Its extract is a great natural astringent that controls excess oil
Rich in vitamins A, B, C and D, it acts as the perfect moisturiser for our hair
It also gives off a soothing effect.
If you suffer from damaged and frizzy hair, don't worry, I know how you feel. Damaged hair can come from a variety of reasons. Maybe you recently dyed your hair, or you've been using that hair straightener far too often, or you could even be using the wrong shampoo! If you suffer from this, why not try a shampoo with Damascus Roses?
Best part is, now you have a good reason to ask bae for more flowers!
2. Argan Oil – smoothens out and manages hair so they don't keep tangling up (omg, yes pls)
Hate it when this happens. Probably lost another hundred strands of hair today just trying to untangle my hair. 
Often dubbed "liquid gold", this oil comes from the Moroccan argan tree and is known to contain loads of nutrients that can help repair damaged hair.
Benefits of Argan oil:
It contains vitamin E and antioxidants that boost cells and encourage healthier and longer hair growth
Helps tame frizzy hair and makes it softer and more manageable
You can say goodbye to your thin and brittle hair because Argan oil promotes stronger and smoother hair.
3. Green tea – promotes healthy hair because our hair is pretty much dead
Benefits of green tea:
Contains Vitamin B, which helps control split ends and softens hair
Also contains antioxidants, which is known to produce lustrous hair
Anti-inflammatory properties in green tea is also known to prevent hair loss and relaxes the scalp.
That's right, green tea is not just good for drinking and making matcha desserts, but it's insanely good for your hair as well!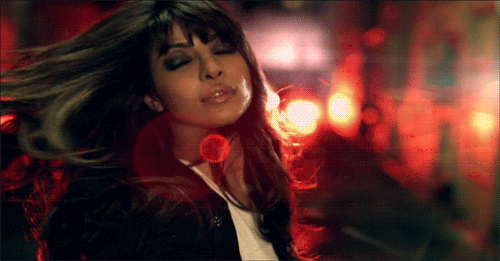 4. Eucalyptus leaves – cleanses and relieves itchy scalp problems
Turns out it isn't just Koalas that enjoy Eucalyptus leaves, but our hair as well!
Benefits of Eucalyptus leaves:
Known to contain medicinal properties, it helps improve overall hair health
It is known to promote hair follicle stimulation through cleansing and blood vessel constriction
As a natural pesticide, Eucalyptus can also be a good treatment for hair lice.
Nobody likes to walk around with shoulders filled with white flaky stuff from our heads. Unfortunately, due to many factors like stress and not drinking enough water, it's easy to suffer from an itchy scalp. If this is you, make sure to get a shampoo with Eucalyptus leaves in it for better relief!
5. Aloe Vera – hydrates and stimulates hair growth for those of us losing our hair from all the stress and tangles
Benefits of Aloe Vera:
Acts as a great natural conditioner that will leave your hair feeling super smooth
Helps repair dead skin cells on the scalp
Aloe Vera contains a make up similar to keratin, which helps rejuvenate the hair and prevent breakage.
Most of us have probably rubbed the insides of an Aloe Vera plant on our bodies before as some sort of repellent or moisturiser, but did you know that it can work wonders for your hair as well?
Especially for those of us who shed like nobody's business.
6. Macadamia oil – for shiny and voluminous hair that your friends will be jelly of
Benefits of Macadamia oil:
Contains Omega-7 which provides the key building blocks for our hair and helps retain moisture
Oleic acid (otherwise known as Omega-9) helps make your hair feel much softer and easier to work with
The fatty acids in Macadamia oil also help add that healthy shine to your hair.
We often dream of having luscious, shiny hair, but most of the time, it's only a dream. No matter what we try, there's almost no way to make our hair look picture perfect. If this is you, give Macadamia oil a try and you'll probably be able to go around flipping your hair like her in no time:
7. Almond oil – gives your hair that Superman-like strength
Almond oil contains a bunch of different fatty acids, and while fatty stuff are generally not great for health, almond oil contains all the good fats that our body AND hair need to stay healthy.
Benefits of Almond oil:
Contains a high concentration of proteins as well as Vitamins A, B and E, which contribute to adding shine to your otherwise dull hair
The Omega 9, 6 and 3 found in the oil helps protect and reflect your hair from the sun's UV rays
The natural moisture-sealing properties help to hold in moisture in the hair, replenish hair as well as fight off nasty split-ends.
Evidently, nothing beats natural ingredients, because at the end of the day, mother (nature) knows best, kan?
However, it's not that easy just to take or apply the above items to our hair because it's bothersome and they don't taste super great either, if accidentally consumed. Well, if you're facing hair problems and you're looking for an easy way out, why not get yourself a shampoo that contains those exact natural ingredients. Interested? Then make sure you give the new LUX Luminique Non-Silicone shampoo line a try!
It comes in three different variants to suit each of our different hair struggles:
1. Repair Damage (natural ingredients: Damask roses and Argan oil)

2. Relax and Smooth (natural ingredients: Aloe Vera, Green Tea and Eucalyptus leaves)

3. Volume Shine (natural ingredients: Macadamia and Almond oil)
In fact, whichever variant you choose, you can expect luxuriously nourished and healthy hair after just a few washes. Plus, you can finally say goodbye to those pesky split ends and having to constantly pick up after your strands of fallen hair. Finally, we can start saying hello to shampoo-advertisement-worthy hair! Don't take our word for it, you can try it yourself!
Find out more about the new line of LUX Luminique shampoos here!