7 Malaysians Share the Most Memorable Things That Happened in Sekolah Menengah
One of the things that most of us looked forward to in school was certainly levelling up to Sekolah Menengah once we were done with UPSR. While it might've been daunting at first, by Form 5, we were probably a little heavy hearted to leave. After all, secondary school was when we got to do semi-adult things sans all the actual responsibilities of being a grown up and after 5 years, we would've made so many memories at our alma mater.
We asked some Malaysians what were the most memorable things they experienced in secondary school that made them laugh or feel nostalgic till today and here's what they said.
1. When teachers say those 3 magic words: "Buat kerja sendiri"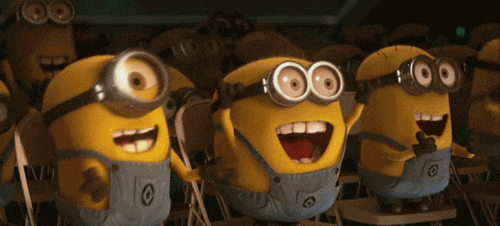 "This is music to all students' ears and it translates to "do your own work". We could use this time to catch up on homework so that we have more "me time" at home, or simply utilise it by doing our own reading or having group discussions with our classmates." – May Lin, 26
2. Using liquid paper  to 'polish' your shoes before a spot check 
"One of the chores I loathed most during school was washing my shoes and polishing them with shoe white. A shortcut solution sworn by most students? Using liquid paper to 'polish' them back to their pristine condition, especially right before a spot check was going to take place!" – Adam, 30
3. Enjoying many perks when you're the Pengawas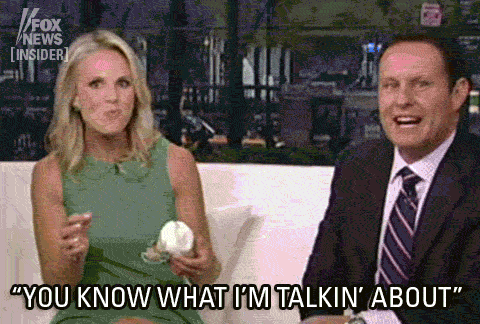 "Being a prefect had its fair share of privileges, like having to go for recess a bit earlier than the rest and you know what this means? No need to beratur (queue) for food! That, and always being on the teachers' good side." – Hana, 23
4. Feeling #likeaboss when you sold badges for your club AND made profit too
"I was in the Leo Club and wearing a vest was part of our uniform. Most members would wear badges that are produced for different occasions and having a heavy vest filled with these colourful pins (especially the limited edition ones) were like a social status in school. On top of feeling cool, some of us managed to sell them AND make a profit too so that felt amazing. Like an entrepreneur in the making!" – Lisa, 28
5. When your class is announced as "Kelas Paling Bersih" more than once
"My classmates and I worked hard to keep our classroom clean and as Class Monitor, I was so proud when my class was announced as "Kelas Paling Bersih" for FIVE consecutive weeks. Woohoo!" – Raj, 24
6. Having crushes on the Form 6 boys 
"I mean, all the boys around my age were just… not my type. The Form 6 boys on the other hand, were more mature, polished and all grown-up; and who am I kidding, the only reason we stayed back in school sometimes was to spend more time ogling at them – at least it motivated us to study a little harder!" – Jamie, 29
7. Feeling like the coolest kid because you could ride a motorbike to school
"As soon as I could officially get a license at age 16, I did it and convinced my parents to let me ride the motorcycle to school instead of taking the public bus or private van. Needless to say, my peers thought I was the coolest student and it helps that my birthday is in January because that means I was one of the earliest in my Form 4 batch to show off my sweet ride on school grounds." – Ashley, 27
Ahh, those were the good old days. We bet you resonated with some of these points and if you too got your license as young as 16 or 17 years old, I'm sure you can relate to Ashley's story on a spiritual level. If that story has got you feeling all nostalgic, or maybe you always wanted one and wish you could have a bike too right now, why not try to WIN one instead? Yes, you could get one for FREE!
How, you ask?
All you have to do is eat plates of chicken rice (yes, you read that right!) and you could stand a chance to win a brand new Vespa!
Not just at any chicken rice stall though, but at The Chicken Rice Shop! After all, they're currently running their "Kepuasan Berganda" contest and you guessed it – the more you eat, the higher your chances of taking home one of the FIVE Vespas that they're giving away for free. Who doesn't like to be rewarded for eating wei! 
If that caught your attention and you're already drooling for a plate of chicken rice right this instant (and you want to stand a chance to win yourself a brand new Vespa), here are all the details you need to know in order to join the contest happening from 8 July to 1 September 2019: 
Collect 8 receipts of minimum RM20 each (dated between 8 July and 1 September 2019)
Answer a simple question and complete a slogan via this Google Form 
And remember to upload a photo of all your receipts!
Aside from the Vespas, you can also stand to win other amazing prizes! All you have to do is:
Spend a minimum of RM20 in a single receipt at any 'The Chicken Rice Shop', except KLIA2
Submit the receipts and answer a simple question via the "Kepuasan Berganda" Google Form during the periods below:

8 – 21 Jul: Submit 2 receipts
8 Jul – 4 Aug: Submit 4 receipts
8 Jul – 18 Aug: Submit 6 receipts
8 Jul – 1 Sept: Submit 8 receipts and complete a slogan
Some of the prizes you'll be in the running to win include:
100x TCRS Cooler Bag – 8-21 Jul
50x RM100 TCRS cash vouchers – 22 Jul-4 Aug
20x TEFAL Steam Iron PRO STYLE IT3420 worth RM399 – 5-18 Aug
10x TEFAL Multicooker Versalio Deluxe 9in1 set worth RM519 – 19 Aug-1 Sept
Receipts from each submission can be reused as long as the receipts are dated between 8 July and 1 September 2019.
For more info on The Chicken Rice Shop's "Kepuasan Berganda" contest, head over to their website or follow their Facebook and Instagram pages for more updates.
Now don't forget to share this awesome news with your friends who love both Vespas and a delicious plate of chicken rice!