7 Real Struggles Anyone Who's Tried Selling Stuff Online Will Know Too Well
In this day and age, not only are we able to purchase things online, but we can sell stuff online too! Some of us even make a business out of this, just by the click of a (few) button(s)! What a time to be alive!
With that said, however, being able to sell stuff online has its pros and cons as well. If you're one of the many Malaysians who've tried selling products or even secondhand items online, here are some very real struggles you'll know:
1. When your buyers have 8,291,827 questions but they send you e-mails or leave their questions in the comments section
We're usually more than happy to answer questions pertaining to the product we're selling but why ask so many questions via email or the comments section when you can easily drop us a DM via Facebook, Instagram, or even WhatsApp, and more?
That's so much more convenient and you'll probably get an instant reply from us! It's also much easier for both parties to keep track of the info shared and received.
It's called Conversational Commerce, guys! Feel free to talk to us and ask for our opinions too! <3 No need formal email all.
2. When there's no real-time delivery status to check
Depending on the postal operator we're making our deliveries with, there's sometimes no way to track our parcel. So the only thing you can do is pray and hope your parcel arrives at the (correct) recipient's home and doesn't get lost during delivery.
3. That moment you create a super attractive website but most of your sales still come from social media
It goes without saying that social media is taking the world by storm. The biggest, most successful brands have even taken to platforms such as Instagram and Facebook to promote their products just like this…
View this post on Instagram
…and it's honestly such a great idea seeing as to how the majority of us are on social media almost 24/7.
That's why if you want your products noticed, social media is the way to go!
4. When buyers need time to transfer the money so they ask you to reserve the item first but they take FOREVER to make payment
And then they give you
excuses
reasons that "the online bank transfer is not working properly", or "I have no time to go to the ATM because got emergency". While these might be legitimate reasons at times, shoppers cannot expect us to reserve products for them for days at a time! 
How to make money like that!
That's why more and more sellers are opting for credit or debit card transfers now too, so that shoppers can make payments anywhere and at any time of the day.
5. "Got discount, cashback or rewards ah?"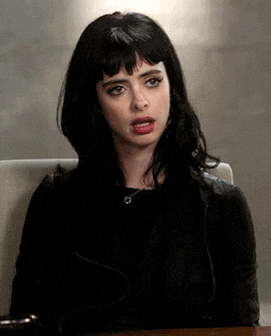 Whether you sell goods online or in real life, we're willing to bet you've been asked this question at least once before: "Got discount/ rewards ah??? Or cashback maybe…?".
If you tell them "no", some might even reply by saying "but another online shop got give rewards wor,". You can never win. NEVER.
Pssst… whether you're a buyer or seller, read until the end if you want to learn about how you can earn rewards every time you buy or sell something! 😉
6. That sakit hati moment nobody buys the stuff you post online
Sometimes, nobody would buy your stuff for months on end! Why nobody like me. )':
Pro tip: Try sharing your products on social media to gain more traction. 
7. When you have buyers from East Malaysia or overseas but shipping is crazy expensive
It's such a great feeling to know that someone from East Malaysia or another country is interested in your product, but at the same time, it's such a tiring process. Even if your buyers are situated in nearby countries or cities like Singapore or Jakarta. Leceh lah.
Evidently, the life of an online businessman/woman is not for everyone, but if you do it long enough, you'll find that it can be a very rewarding experience! Especially if you have overseas customers. Yay!
Well, if you're a seller and you're worried about the shipping fees and the safety of your products during transit, here's a new and incredibly convenient payment and logistics platform you could try!
View this post on Instagram
Known as teleport.social, this is your one-stop payment and logistics platform by AirAsia that can help you settle everything, from payments all the way to delivery!
Here's how it works if you're an online seller:
Chat with your buyer on any social messaging app (WhatsApp, Facebook Messenger, Instagram, etc.)
When your buyer confirms, create an order on teleport.social and key in the amount payable
Share the payment link with your buyer
After receiving payment, print and attach the consignment note on your parcel
Schedule for pick up and track your delivery status
Voila! Everything is done within this one platform and you can track your payments and parcel from anywhere in real-time! Your buyers can now make payment anytime with credit or debit card options and you no longer have to waste time going to the post office and dropping off your parcels either.
Additionally, because teleport.social is set up by AirAsia, sellers will earn BIG points every time they purchase a subscription plan for their orders! Buyers, on the other hand, will also earn BIG points for every payment they make! RM1 = 1 BIG point. Who said only buyers can earn rewards? 😛
teleport.social also recently started providing services to ship to locations like Singapore and Jakarta!
View this post on Instagram
By 2020, they'll also be expanding to other ASEAN countries including the Philippines, Thailand, Vietnam, all at one rate of RM21!!!
So make sure you make full use of this platform especially if you run your businesses via social media and you have buyers nationwide, from Kuching or Kota Kinabalu, or even overseas. It will definitely save you a lot of time and stress.
Interested to give your online business the boost it needs and teleport your precious products to places you haven't even dreamed of? Make sure you check out teleport.social asap and sign up!