A Whopping 3,212 Vehicles Nationwide Tried To Balik Kampung On 19 May But Told To Turn Back
If it's not already clear – travelling to another state is NOT ALLOWED during the conditional movement control order (CMCO).
However, stubborn Malaysians are still trying to curi-curi balik kampung for the Hari Raya celebrations even though they know they will be told to turn back.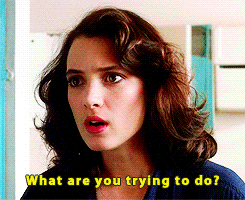 On Tuesday (19 May) itself, a whopping 3,212 vehicles all across Malaysia were stopped and told to turn back after they attempted to return to their hometowns, said Senior Minister Datuk Seri Ismail Sabri Yaakob.
"When the vehicles were stopped, the passengers admitted to the police that they wanted to go back to their hometowns for Hari Raya," he said, as reported by The Star.
"They were immediately ordered to turn back."
He added that this figure was much higher than the one announced earlier this week, which was close to 1,000 vehicles.
"From several hundred vehicles asked to turn back over the weekend, the figures climbed to more than 1,000 in the past few days," he said.
"On Tuesday, there were more than 3,000 vehicles with passengers wanting to go back for Hari Raya."
"The government has repeatedly informed the public that interstate travel including during Hari Raya is not allowed."
On Tuesday, police set up 216 interstate roadblocks and checked 318,082 vehicles. Authorities have also started checking housing areas and villages to track down those who have violated the CMCO and gone back to their hometowns for Hari Raya.
Ismail Sabri said 77,537 inspections were conducted nationwide on Tuesday (19 May) including 4,883 supermarkets, 4,572 restaurants, 697 hawkers, 1,260 factories and 3,878 banks, according to Malay Mail.
"Inspections were also conducted at 1,108 land transport terminals, 208 sea transport terminals and 107 air transport terminals where 32,670 private vehicles, 2,369 public vehicles and 461 vessels were also checked," he said.
"At the same time, 2,814 public markets, 3,894 places of worship, 1,546 recreational areas and 462 construction sites were inspected."
"Let me remind everyone that the authorities will take action against individuals and businesses if they fail to follow standard operating procedure," he said.
"It is important that everyone does their part in the war against Covid-19."
Malaysians, don't waste your time trying to balik kampung because you will be asked to turn back anyway. Just stay put!
Also read: KL Woman Who Crossed Border Brings Covid-19 Back To Kelantan After State Reported 0 Active Cases