Aircraft Engineer Who Earned RM13,000/month Now Works As Aircond Repairman To Support Family
Given the state of the economy now, many people have begun to turn to new ways to make ends meet and support their families as they face pay cuts, unpaid leaves, or even retrenchment. After all, expenses and bills don't stop, and we have to be accountable for them. And as the saying goes, desperate times call for desperate measures.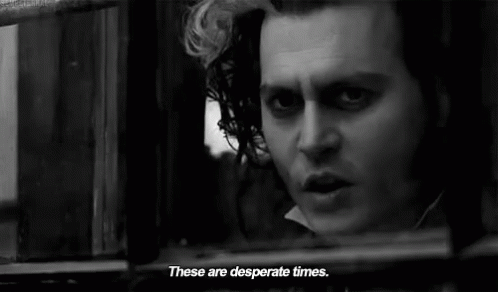 Initially an aircraft engineer who was earning a comfortable salary that was more than enough to support his family, one man in Thailand unfortunately had to make the difficult decision to find another means of income after his company suspended his job and pay. Folkky Chutiphong, who shared his story over Facebook and touched the hearts of many people, are a reminder that even through times of crisis, there still is hope. 
When he was still employed, Mr Chutiphong was earning nearly 100,000 baht (RM13,000) a month in salary. But due to the current economic downturn, his company sent him a memo stating that his job was being suspended for the time being. He mentions that while his income has stopped, his expenses continue to pile up, creating an incredible amount of stress.
But when he looked at his son's face, he reminded himself that "I can't be stressed like this. I need to find something to do to earn money to support my family"
Determined to find a new source of income, Mr Chutiphong then discussed with a friend and turned to the idea of operating an air-conditioning cleaning service company. After all, the summer months are especially hot in Thailand and with many people now having to stay indoors, there's an opportunity to be found in the work.
Setting up their business, Mr Chutiphong and his friend have been cleaning air-conditioners for over a week now, and can wash upwards of six air-conditioners a day. They charge 350 baht (RM46) to clean one air-conditioner, and 300 baht (RM39) each to clean more than three units.
Based on these prices, both of them earn a daily income of about 2,100 baht (approximately RM278) and by working six days a week, they earn a total income of over 50,400 bhat (RM6,668) monthly. After the deduction of cost, they share a final profit of 20,000 baht (RM2,646.32).
While it may not be as much as what he was earning before, Mr Chutiphong says he will continue working in order to support his family during these difficult times.
We applaud Mr Chutiphong for making the most out of a difficult situation, and wish him all the best on the road ahead with his new-found business! 
Also read: Kind PDRM Officers Buy Food And Milk Powder For Poor Family Who Ran Out of Money During MCO