Angry Netizens Forgive Journalist For Blunder After Finding Out She's Super Hot
Looks are everything; at least, that's what society likes to perpetuate and have us believe. It doesn't matter how smart or how virtuous you are, because by the end of the day, most people are going to do the one thing they're told not to do anyway: judge a book by its cover. The better looking the cover, the less important the contents.
Well, much as people may like to put themselves on a moral high horse by saying that 'they can see past looks', a recent story from Weibo may just prove that we're still a pretty superficial society at large.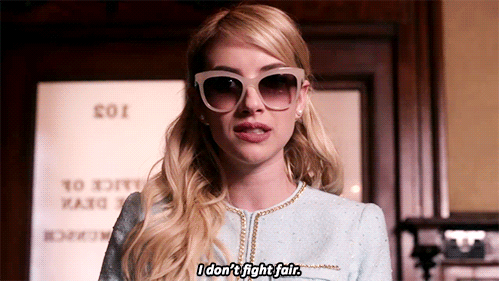 As a journalist (or writer in general), there are a few key aspects to take into consideration when doing your work. Ensuring that your reporting is accurate and also, ensuring that the language used in your piece is correct. After all, when working with publishing, language is key. That much we can agree on.
But for one sports journalist in China, netizens were willing to forgive her messy coverage of a recent football match, because holy-smokes-she's-so-hot.
Xing Chengbo, who works as a sports journalist for the Chinese publication BD News, was said to have covered the recent EAFF E-1 Football Championship and somehow managed to mess up the names of 15 of the 23 national footballers who took part in it. Not to mention the use of wrong Chinese characters, resulting in grammatically incorrect sentences.
Which is a surprise, because she had apparently been involved in the reporting of other high profile sporting events such as the 2018 FIFA World Cup.
While netizens were initially pretty pissed off, photos that surfaced of the journalist in a very tight pink dress suddenly changed their minds on how they felt about her poor reporting.
"Having such a beautiful woman misspell your name is the honour of a lifetime for our national footballers." said one netizen.

"Forgive her, we must forgive her (for her mistakes)." said another netizen.
So, we guess we can just let the odd grammar mistakes slide then. Yup. 
Also read: Terengganu Thinks Gymnasts' Attire Too Revealing, Plans New Shariah-Compliant Outfits