Another Bullying Incident Over A Misunderstanding Pops Up, This Time In Bukit Jalil
Just like Covid-19 cases, incidents, where bullies beat up victims, are popping up and has been a huge cause for concern.
Within a span of two weeks, we've seen bullies beating up their school mates and even one group shooting slingshots at an elderly woman.
Now, there's another case as according to the Info Roadblock JPJ/POLIS Facebook page. A form three student was bullied and beaten by two other teenage boys over a misunderstanding.
They wrote, "The police have already received the report regarding the bullying incident involving a form three student at the Projek Perumahan Rakyat (PPR) in Bukit Jalil. Cheras district Head of Police, Assistant Commissioner Mohamed Mokhsein Mohamed Zon said that his team received the report by the victim yesterday (7 October) at the Bukit Jalil police station."
"The incident is believed to have happened on Monday when a misunderstanding happened between the suspects who are aged 15 and 14-years-old. The victim was beaten by hand and kicked by both suspects," Mohamed Mokhsein said.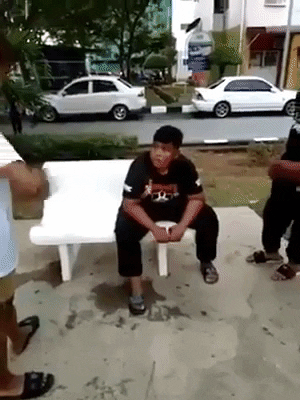 He added that a woman walking by broke up the fight. For now, no arrests have been made but the case against them has begun under Section 323 of the Penal Code.
Many of the bully cases we've seen recently happened because of 'misunderstandings'. It is important for parents to educate their children on ethical problem-solving skills.
Bullying is not okay.
What do you think about this? Let us know in the comment section. 
Also read: Two 14yo Seremban School Boys Arrested After They Beat Up Another Student Over Misunderstanding