Aunty Scolds & Yells At PDRM Officers For Kicking Her Out Of Market For Not Wearing Mask
Come on, guys. The point of having rules during this Covid-19 Movement Control Order (MCO) is to help prevent further spread of the deadly disease.
So, it's only fair for us to let go of our egos and just cooperate, right?
One aunty in Cheras decided to argue and yell at the police after she was confronted for not wearing a mask while entering a market. As according to the We Are Malaysians Facebook page, she was also sick.
19/4/2020Cheras, KLShe say she was sick n can't wear Face Mask, authority not allow her enter into Pasar n she 🤬🤬 the authority…#PDRM pls take action.在蕉赖友力,它说它有病不可以带口罩,又想进去巴刹,官员阻止它进去,结果破口大骂🤬官员…😷😷😷#COVID19 #StayAtHome#DudukRumah #呆在家⬇️Get 3 rolls Korea Wallpaper worth RM 1,275.00 for free ⬇️:https://koreawallpaper.com/e/Free_3_Roll_SSL/form/J4EW9S

Posted by 我们是马来西亚人 We are Malaysians on Sunday, April 19, 2020
They wrote, "She said she is sick and can't wear a face mask, authorities did not allow her to enter to market and she scolded the authorities. PDRM, please take action."
In the video, the lady could be heard saying, "We are humans too. This (the market) is not just for Chinese or Malays. I'll make a report, I'll make this an issue today."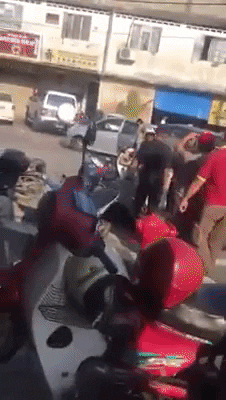 It turns out that she was angry because instead of the police telling her to get a mask, she was told to leave the market. But considering that she is also sick, many pointed out that wearing a mask may still endanger the others there who are following the rules.
On top of that, she also broke another MCO rule, which is that only one family member is allowed to go out for grocery runs. In the video, it is shown that she gets onto a motorcycle with her husband/son/family member before they rode off.
She also added that, "I never come to this market, but because my fish died, I came to buy flowers."
Many prompted PDRM to look into this issue as it's certainly not necessary for two people to leave the house just to buy flowers. Many also hoped the lady gets tested for the coronavirus as soon as possible, for if she's sick and have been around the market with no mask on, it's better to be safe than sorry.
What do you think about this? Let us know in the comment section. 
Also read: SG Woman Without Mask At Wet Market Ignores & Films Police Officers Who Approached Her