Bangi Couple Tries To Escape PDRM Inspection, Drives Off With Officer On Bonnet
A driver was caught on video trying to escape from PDRM officers and tried to drive off while one of them was on the bonnet of the car.
According to a statement released by Kajang KPD, preliminary information revealed that there was a Perodua Alza parked near McDonald's Bandar Baru Bangi at about 10.30pm on 9 March.
A team from the Bandar Baru Bangi Police Station was patrolling the area and came across a suspicious car parked with the engine turned on. The team involved approached the Perodua Alza and tried to make an inspection by knocking on the car window and found a man and woman inside.
As soon as the couple saw the police officer who ordered them to come out, the man started driving the car and knocked the officer's motorcycle as well as the officer who was in front of the car. The officer then jumped on the car bonnet and clung to the vehicle for about 150 metres before he managed to get off.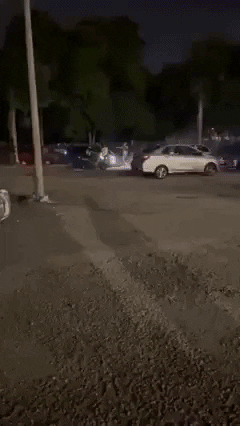 The team tried their best to stop the suspect, but he continued driving towards Jalan Persiaran Jaya Bandar Baru Bangi.
Here's the video:
As a result of the whole ordeal, some of the officers involved suffered minor injuries, but even though the suspect managed to escape, the officers were able to identify the registration number of the suspect's car.
The Kajang district police headquarters later managed to catch the suspect and the woman. The duo has since been remanded for further investigation while the case is being investigated under Section 186/307/332 of the Penal Code.
Additionally, anyone with further information about this incident can contact any nearby station or directly contact the Investigating Officer of the case, Insp Mu'az Mazlan at 017-9788804.
Also read: Police Chase Ends In Accident After Man Tries To Escape KL Roadblock Check