Banting Residents Flock To Morning Market Despite Social Distancing & Covid-19 Restrictions
Along with the Movement Control Order set by the Malaysian government in efforts to contain the Covid-19 widespread comes the restriction of large gatherings and social affairs.
This includes the closure of markets and street vendors where people can gather and considering how much the virus had spread at the Tabligh gathering in Sri Petaling, Malaysians should really be starting to take these restrictions seriously.
One netizen, 黄曉纺, took to her Facebook page to showcase a lively market Teluk Bunut, Banting, where the authorities had to show up and tell the vendors to immediately close their shops via their vehicle's loudspeaker.
She wrote, "Really not supposed to open, don't joke around."
It's completely shocking to see that people are willing to walk around such a crowded morning market while casually browsing through items. A lot of the people there were not even wearing masks!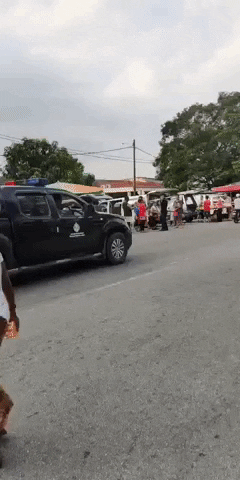 The authorities can be heard telling the vendors to immediately close their shops via their vehicle's speaker. It's is unclear as to whether the vendors were fined for opening shop considering they were not allowed to, following the Movement Control Order which began today.
黄曉纺's posting has since been taken down.
We genuinely urge Malaysians to take the Covid-19 outbreak seriously, as all it takes is one patient to infect an entire crowd.
What do you think about this? Let us know in the comment section. 
Also read: Latest: Ministry Of Health Announces 120 New Covid-19 Cases In Malaysia