Mentally Disabled Man Tries Forcing Open Johor Woman's Car At Petrol Station
The world can be a dangerous place, especially when you consider how crimes can seemingly take place at any given moment, without you even noticing it. That is perhaps all the reason you may need to be more aware of your surroundings when you're out and about, as this Facebook post goes to show!
Occurring at a petrol station in Muar, Johor, netizen Sydnie Cheng goes on to share how both she and her son's life could have been put into harm's way when her husband stepped out of the family car to use the bathroom. The scenario, which is pretty familiar to most Malaysians when traveling, turns into a hair-raising ordeal when an unknown man came up to their car.
"I saw a strange man walking up to the driver's side of our car and immediately felt uneasy. So I reached over to the driver's side door to lock the car. Immediately after locking our car, the strange man then tried to pull our car door open!"
Fearing for her life and that of her son's, Sydnie then tried contacting her husband's phone while waving frantically to catch the attention of pedestrians who walked past her car. While there may not have been many people there at the time, she managed to flag down a young man in a car nearby.
"I rolled down my window slightly and told him that I didn't know the man (outside her car) was. He's trying to force my car open, and I begged him to call the police."
What's worse is when Sydnie's husband returned to their family car to find the man there, he asked him what he was trying to do and the man simply replied "I want to start the engine". Only when the other young man got down from his car as well did the would-be assailant leave.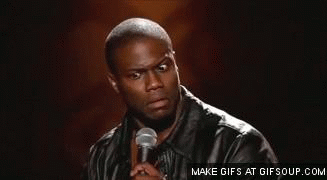 Sydnie then goes on to point out that the man appeared to be waiting for victims at the petrol station, and said that if her husband had not been there, the man would surely have broken into her car. She then goes on to remind everyone to always ensure that they lock their car doors whenever they pump petrol or use the toilet. Her post has since gone viral over social media.
However, it has been revealed that the man is actually mentally disabled, and that his family has reached out to Sydnie to clear up any confusion during the incident.
Also read: Man 'Merajuks' After Staff Mistakenly Pumps RON97 Instead of RON95 Into His Motorbike