Blue's Clues Will Be Getting A Reboot Soon & There Will Be A New HOT AF Asian Host
Blue's Clues was a very essential part of our childhood, everyone knows that – duh. When the end of the series was announced in 2006, lots of people were devastated.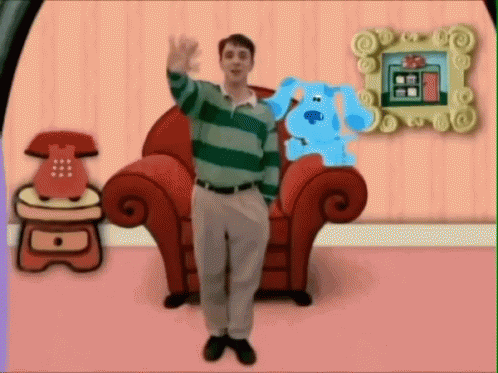 Fret not, as Blue's Clues will have a reboot soon with all-new everything!
Everything meaning a new title, which will be Blue's Clues and You!,and there will be new production designs. Also, there'll be a new hot host.
So the host of Blue's Clues and You! will be Joshua Dela Cruz, a Filipino-American actor. He previously appeared in a few TV series, then he moved on to become an understudy for Aladdin on Broadway!
He'll be playing Josh in the reboot. Josh is Steve and Joe's cousin, and they'll be up to the usual antics. There'll even be a new theme song!
Let's get down to business and slowly appreciate the hotness that is Joshua Dela Cruz like oooooh goddamnnnn!
One thing for sure is that kids are damn lucky la. The reboot will premier on 11th November 2019 and we'll definitely be watching it for research purposes.
Anyway, here's one of Joshua's work out videos. Peace out!
Also read: Meet Adele Lim, The Malaysian Who Is Writing The Next Big Disney Film, Raya & The Last Dragon