BREAKING: Donald Trump Has Been Impeached & Will Stand For Senate Trial Next Year
We've seen a lot of bad Prime Ministers and Presidents in our lifetime (*cough*) but nobody and I mean nobody comes close to Donald Trump. As far away as we are in Malaysia, even we can't help but marvel at the president's bad decisions and the numerous insensitive, controversial statements.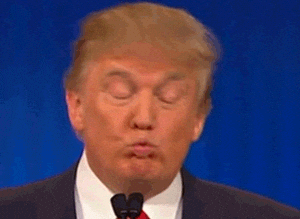 A majority of American citizens have been extremely vocal about their dislike towards president by booing him at rallies and criticising him whenever he makes a questionable decision.
The look on Trump's face when he realizes the entire stadium was booing him… dude actually looks like he's gonna cry. The Truth Hurts! pic.twitter.com/BVirK2nKXx

— Terrence Daniels (Captain Planet) (@Terrence_STR) October 28, 2019
Well, the breaking news from NBC is that Donald Trump has been impeached by the House of Representatives and became the third president in American history to ever be impeached – which means he will undergo a formal trial next year in the Senate. The Democrats used the electronic vote and received 229 votes for the first article impeachment – abuse of power. The Democrats brought two charges against him after a lengthy investigation by their Congressional committees, where the first charge accused him of abusing his power by leveraging the federal government and taxpayer money for his personal and political gain (sounds familiar, Malaysians?) while the second charge accused him of obstructing the congressional inquiry into his actions on Ukraine.
That said, he's not removed from office yet as that will be determined by the Senate. How does a Senate trial work ? Well, quite similar to the Clinton impeachment trials, where no new evidence will be reviewed and only taped confessions of key witnesses, who are yet to be decided, will be heard. If Trump were to even be charged in one of the counts mentioned, he will be removed from office and the Senate can even take a vote to prevent him from running for office ever again!
This is a remarkable step taken by the democratic government and all Americans can hope now is for a fair and just trial that determines the future of their country.
Also read: Dr M Says There Are Many Leaders in the World but He is Better Than Donald Trump