Children Cycle Dangerously In Johor, Turning At Junction Without Noticing Oncoming Car
Parents, please keep a careful eye on your children, especially when they're out playing or cycling on the road.
It's important that parents teach their children the importance of road rules and the dangers that come with it, and here's why.
The Info Roadblock JPJ/POLIS Facebook page took to their profile to showcase footage of children in Johor cycling dangerously on the road, with one of them turning at a junction without even looking out for cars.
They wrote, "To all parents, it is advised to always keep an eye on your children during their leisure in the afternoons. Accidents are difficult to predict. Don't regret one day."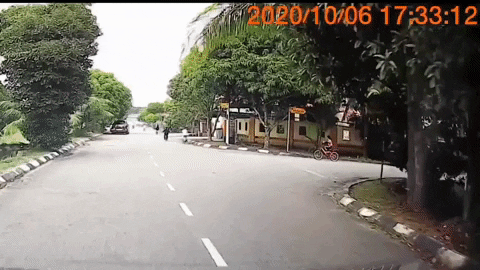 Not only did one child turn at a junction without checking for oncoming cars, but another two smaller kids also cycled straight into the path of a white car, forcing it to slow down to avoid them.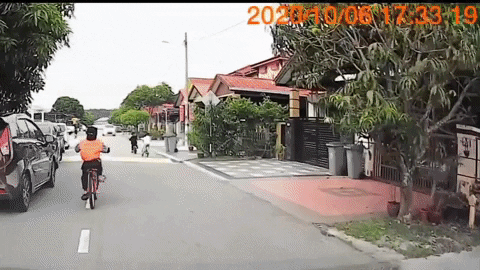 The road isn't a place for children to play the fool and it's the parents' responsibility to ensure that their kids understand that.
Don't wait until something happens to them to teach them the dangers of roads and how to remain safe while playing and cycling.
What do you think about this? Let us know in the comment section. 
Also read: 6yo Girl Struck Down & Killed By Four-Wheel Drive Vehicle In Front Of Her House In Dungun