Couple Married For 60 Years Share How Their Love Helped Them Beat Covid-19
During these trying times, we're not unfamiliar with bad news. Almost every day, we read news of people passing away across the globe. For a change, here's something that will for sure make you go AWW despite being quarantined indoors.
This couple from Wuhan, China who have been married for 60 years recovered from the Covid-19 virus together thanks to the help of medical professionals and also their love for each other.
China Daily reported that the couple Fu Chunzhi, 79, and Li Hongsheng, 84, returned to the hospital last Thursday, 16th April to show their appreciation towards the medics who helped them.
Fu first developed symptoms on the 4th of February followed two days later by Li. They were admitted on the 13th of February after confirming that they have contracted Covid-19. When they first arrived at the hospital, Fu's condition was more severe but she said that seeing her husband get better every day is what gave her hope!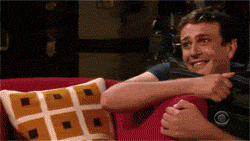 Yu Liping, a doctor from Wuhan Hospital of Traditional Chinese Medicine, who treated the couple said that their love is very inspiring.
"They held hands together when we took them downstairs for CT scans. They got through the tough time together. They are very much in love."
They were even placed in the same ward together to ease their stress and reduce their loneliness. Yu also said this could also allow them to share each other's medical history. The couple was afraid of needles and refused to take their medicines but the kind nurses were patient enough and persevered. On the 24th of February, the couple were discharged and even left the hospital holding hands.
Their life is now slowly returning to normal after a 14-day quarantine."We received a warm welcome from our neighbours. Seeing us fully recovered and still talking loudly cheered them up greatly," Fu said, laughing.
Kudos to the patient medical professionals for taking care of the couple and nursing them back to health. As for Fu and Li, your love story is one to be told for many years to come! 
Also read: Elderly Couple Infected with Wuhan Virus Hold Hands & Bid Each Other Farewell for Possibly The Last Time