Covid-19: Solat Jumaat Cancelled In Perlis After KKM's Decision To Hold Off Big Scale Gatherings
As tension and panic rise due to the Covid-19 pandemic, more and more practices and routines are getting cancelled. A recent routine that is getting disrupted is the solat Jumaat (Friday prayer).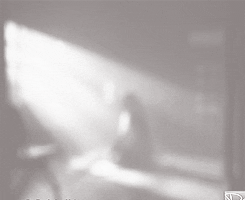 According to the Facebook page of Majlis Agama Islam dan Adat Istiadat  Melayu Perlis, solat jumaat for today has been cancelled as a means to curb the coronavirus from spreading in Perlis. The page advised its followers to substitute the solat jumaat with solat zohor (afternoon time prayers) at home instead. The decision was taken after a meeting with the Health Ministry (KKM) and the Fatwa committee of Perlis.
"This is a step taken based on the new developments which have been informed by the Malaysian health ministry. Therefore, the ministry requests that all big-scale gatherings including those of religious nature be avoided. In light of that, the management of mosques all throughout the state are required to avoid carrying out any big scale gatherings for the time being", said the statement.
As more and more measures are taken by states and countries to avoid the spread of the virus, let us all do our best into ensuring we're doing our part (sanitising, washing hands, etc) to avoid any further contamination.
What do you think about this? Let us know in the comments!
Also read: MOH: Postpone Large Gatherings & Maintain Social Distance of 2 Metres to Avoid Getting Covid-19