Cute Malaysian Girl Dubbed As Prettiest Roti Canai Maker Ever!
Recently, a restaurant called Kak Ita Corner in Bidor, Perak, is gaining a lot of attention and it's not only because of their yummy food, but more so the person who's making them!
17-year-old Fatin Farhana Mohd Suad has been helping her mom make the mamak-favorite roti canai every weekend from 5PM to 12AM. And patrons who visit the store is at awe with the young cutie's hardwork of assisting her mom by making roti canai.
The video of Fatin making the Indian bread recently went viral and netizens are amazed by her beauty. Fatin told the media that her mother taught her the secret to making delicious roti canai.
"My mom taught me to make roti canai and she told me that I need to be gentle with my hand movements and palm of the hands in order to ensure the roti is delicious. If you're too rough, it won't turn out well."
This adorable teenager has a whopping 46,000 followers on Instagram. And her story even went viral in Singapore media!
Many netizens poured out their admiration for this pretty teenager.
"You're pretty like the actress in Boys Over Flowers."

"I'm going to Bidor for Roti Canai."

"So hungry, I wanna drop by this roti canai stall."
But the internet being the internet, there were quite a few nasty comments directed towards her too.
"Beauty standard 2016 is GIGI HADID! so below that is considered ugly! so this girls is far from the standard!"

"She's not even pretty."
Why do people like these even exist?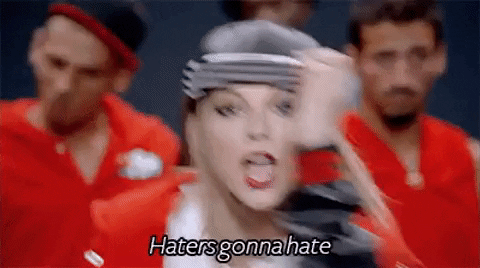 Anyway, check out this cutiepie making the roti canai here!

I'm suddenly craving for Roti Canai too. Road trip to Bidor, anyone?