Cute Video Shows Mama & Papa Penguins Kacauing Zookeeper While He Weighs Their Baby
Parents will be parents, no matter what race, religion, nationality or species they are.
That means, no matter what the situation is or how much of an adult you already are, they'll always want to be there with you.
Case in point, a pair of penguin parents refused to leave their child's side as a zookeeper fed and weighed it, probably for record-keeping purposes. In fact, quite a few times, the zookeeper had to hold the parents back in order for him to get his work done. A video of the incident was shared to the Friends of 999 Malaysia Twitter page.
Reaksi Mak Bapak penguin bila anak mereka di periksa kesihatan oleh pekerja zoo..❤️❤️.. pic.twitter.com/HoYvV1RoQk

— Friends of 999 Malaysia 🇲🇾 (@999Malaysia) December 9, 2019
They wrote, "Penguin parents' reaction as their child is examined by a zookeeper."
The entire video is filled with adorableness as the zookeeper had to put on a penguin mask in order to first feed the baby penguin as its parents examined the weighing scale.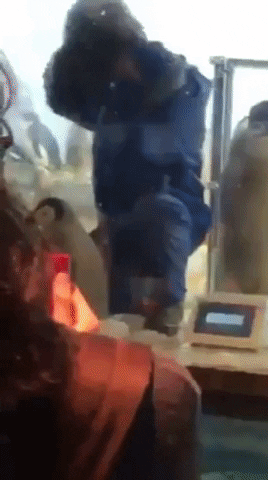 Once the zookeeper finished feeding the baby penguin, he could feel the presence of the parents so close to him that he already had to start pushing them to the side in order for him to proceed with his examinations. Talk about helicopter parenting, am I right?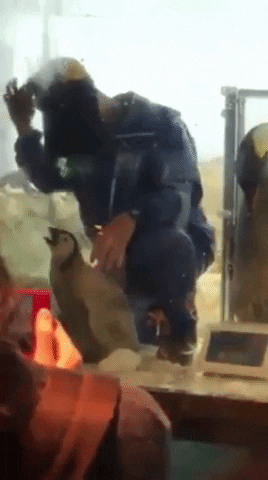 At one point the zookeeper even had to use his leg to hold back the penguin's parents, which one of the parents was not too impressed with.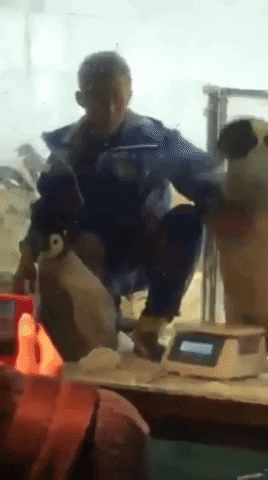 But eventually, as the zookeeper weighed the baby penguin, his foot could no longer hold the parents as they managed to get past it in order to be as close as they could to their child.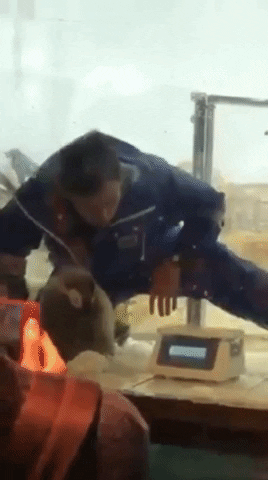 Eventually, the zookeeper managed to get his job done as even though the penguin parents were a little clingy, they're generally docile creatures, especially when raised in captivity.
Now, if that man were to have done this in the wild or to a different species, I'm pretty sure he may not have gotten his foot back.
Friends of 999 Malaysia's posting has since garnered over 23,300 retweets.
Should I leave my job to become a penguin zookeeper? Let me know in the comments section.