Datuk Hishammuddin Caught Vaping In The Parliament, Says It's A New Habit & Apologises
It seems like the chaos from the Dewan Rakyat proceedings is not going to end soon. From extreme shade-throwing to racial call-outs, it has become somewhat a daily entertainment for Malaysians to see politicians behave in such a way.
Now, what happened today is definitely something most millennials could relate to. You know when you're just hankering for a quick vape but you're surrounded by people so you just control yourself.
Well, someone didn't get the "self-control" memo and its none other than the Ministry of Foreign Affairs, Datuk Hishammuddin Hussein who was caught on camera vaping!
Adoiii buat hal betul laa 😂😂😂 pic.twitter.com/TA9B1HF23l

— Mhd Shamin (@shamienhereyo) August 6, 2020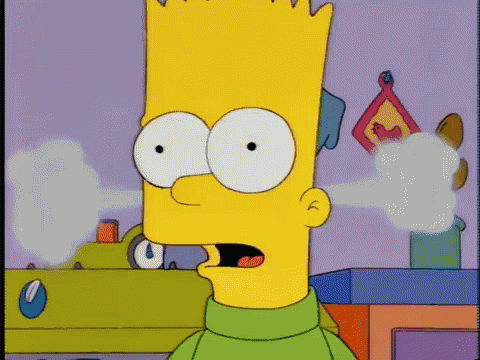 Just as a confirmation, we checked and confirmed that smoking is not allowed in the Parliament building however we're not sure if the ruling extends to vaping.
To no one's surprise, social media took to its strides and the video went viral until the minister himself issued an apology on his Twitter.
Sorry, I didn't realise – it's a new habit. I apologise to the Dewan and promise to not do it again 😔 https://t.co/2BdUl6D9K2

— Hishammuddin Hussein 🇲🇾 (@HishammuddinH2O) August 6, 2020
"Sorry, I didn't realize-it's a new habit. I apologise to the Dewan and promise to not do it again."
Netizens came through with their comments and most were exclaiming that the minister needed to be compounded as this were to happen to a normal Malaysia, a heavy fine would await them.
"Do the ministers who vape in the Parliament hall are exempted from a compound? I believe they need to be compounded heavily to avoid netizens getting angry when KKM enforcers try to compound them instead."
"If this was a normal Malaysian smoking/vaping at a public place, they would've been fined. Is the Parliament area even smoking friendly? This isn't even the Parliament area, this is IN the Dewan Rakyat Parliament."
What do you think of this "breath-taking" incident today? Let us know in the comments section!
Also read: Syed Saddiq Reveals His Generous Side By Offering His Food To Hungry Parliament Members