Defence Minister: Raya Visits Not Allowed Even If It's Within Districts
Listen up guys, you may be allowed to travel interstate for specific purposes as well as between districts without a time limit, however, traveling for Aidilfitri visitation is NOT allowed.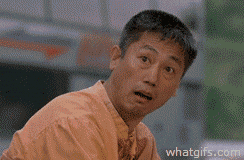 Based on a report by Berita Harian, Defence Minister Datuk Seri Ismail Sabri Yaakob states that not all movement is allowed, including certain social activities and sports.
"For example, football is still not allowed because it is still in the negative list. But other sports like badminton and golf is allowed. As announced by our PM, going back to your hometown is also not allowed", he said.
He also advised everyone to control themselves even though the CMCO provides a few loosened restrictions. He noted that discipline and responsibility to ourselves and our families safety and health, is in our hands.
"The law can decide anything, but it is up to us to abide by it or not. Even now, many is disobeying it. In fact, even without the law, we can save ourselves. For example, Taiwan. They have not carried out a lock down or a movement control order on their citizens, and yet they have the lowest number of cases with only 6 deaths", he said.
He also noted that any permission regarding friday solat and tarawih in suraus and mosques have yet to be decided.
"The minister in charge of religious affairs have presented a few suggestions, but no decision has been made on the matter yet. More could be discussed at the cabinet meeting. However, nothing will be decided in the near future. If anything, it would happen only in a week or two", he said.
What do you think about this? Let us know in the comments!
Also read: JUST IN: Whole Company Will Be Closed Down If ONE Worker Tests Positive For Covid-19