Fibre Internet at Just RM80/Month?! Here's How You Can Sign Up & Win a Free Holiday to London, Seoul & MORE
Aside from food, clothing and having a roof over our heads, one other necessity most Malaysians cannot live without today is WiFi. Correction: FAST WiFi.
We need to be able to stream music, send memes, watch movies, play games, and all that leisurely stuff without any lag or disturbances. Unfortunately, seamless WiFi is often hard to come by and we're bound to face slow connections every once in a while. #Potongstim Sometimes it's so incredibly slow, it makes us want to do this…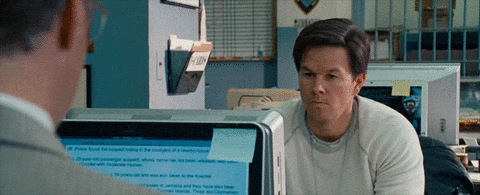 Well, if you face issues with your WiFi at home and you're on the lookout for a replacement that won't cause lag like anybody's business, especially for your home, you could consider Celcom's Home Fibre or Wireless broadband plans!
Thanks to the 90 Days of Awesomeness by Celcom Home campaign, the rates are also insane as the Home Fibre plan is priced as low as RM80/month while the Wireless one starts from RM70/month only!
That's an incredibly lucrative plan, especially for unlimited high-speed home internet! Celcom is known for having one of the best 4G LTE networks in and around Malaysia after all.
Moreover, if you sign up for a new Celcom Home plan now until 15 January 2020, you'll automatically be in the running to win RM500,000 worth of incredible prizes too! Here's what they're giving out:
1. Grand prize: The highly regarded PROTON X70
One of Malaysia's most sought after cars worth over RM90,000, imagine winning it and not having to pay a single cent! Plus, what could be better than having a brand new car for a road trip back to your hometown, right? One less thing to worry about, especially since this flagship SUV has ample space to fit everything you plan on transporting back and forth!
2. Main prize: HOLIDAY PACKAGES FOR FOUR
Everyone needs a break every once in a while, but holidays and travelling can be quite expensive… unless you win a holiday, of course! 😛
Well, if you sign up for a Celcom home plan soon, you might just win that dream holiday you've always wanted! Get your hotel stay and flights completely paid for, for you and three other friends or family members! Some of the dream destinations you could win include:
The beautiful city of London

Source: London
Visit Big Ben, the London Eye, Buckingham Palace and so much more when you visit the beautiful capital of England.
Seoul, the land of Kimchi and Oppas
View this post on Instagram
View this post on Instagram

Yet another popular capital city, especially among all you K-pop/K-drama fans out there! Imagine being able to live out all your K-Drama dreams while indulging in some authentic Kimchi and Tteok-bokki in the land that birthed your favourite Oppas. <3
Istanbul, where Europe and Asia meet, literally!
View this post on Instagram
View this post on Instagram
A land rich with history and ancient empires, you'll be able to admire numerous architectural wonders here as well as roam through their Grand Bazaars in search of magical little knick-knacks to bring home for friends and family.
3. Daily prizes: RM200 WORTH OF SHOPPING VOUCHERS
If you don't win the car or holiday packages, don't fret! Because there will be RM200 worth of shopping vouchers to be given out daily! Looks like Christmas came early! Woohoo!
Interested? Here's how to enter:
If we've piqued your curiosity and you're keen to give Celcom's Home Fibre or Wireless plan a try, here's what you need to do:
It's that simple! No contest forms to fill up whatsoever. Just sign up for either of their plans and you'll automatically be in the running to win!
Awesome right?! For more information about Celcom's 90 Days of Awesomeness RM500,000 worth of prizes or for details on the amazing new home fibre plan from Celcom, click here.
Now, tell us, which prizes have you got your eyes set on? 😉