Former KL State Football Player Delivers Food For 14 Hours A Day To Pay For His Wedding
The true GOAL is love and it's worth the sacrifice! Every person who has been in a relationship knows it's the effort that counts. And this former football player knows a thing or two about putting in the work for someone you care about.
8 jam rider mcd, 6 jam rider grabfood. Doakan aku dapat menghalalkan gadis pilihan aku tahun depan guys🥰💕💪🏻 pic.twitter.com/YmUhJdF8Iq

— Amirul Syafieq (@syafieqisa) August 7, 2019
Twitter user Amirul shares with World Of Buzz his personal story of how being a food delivery man for 14 hours a day is no east feat. Amirul was once a former state football player for KL City Hall but faced a hamstring injury that ended his career last year. Since then, the hardworking netizen has been making ends meet by working for 14 hours a day as a food delivery rider to save money so he can get married to his girlfriend next year. Awww manisnya!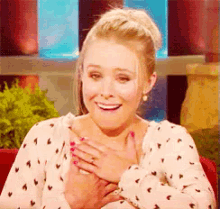 Last week, the former football player uploaded a thread on his account asking for prayers and well wishes from fellow netizens. He works from 8 am to 4 pm as a McDonald's rider and 5 pm to 11 pm as a GrabFood delivery man.
Amirul uploaded the thread in dedication to his girlfriend in an attempt to put a smile on her face in between his breaks. He never intended for the thread to go viral but many netizens were touched by his story.
Amirul reportedly earned around RM4,000 a month as a football player before a hamstring injury sent him to the sidelines last July. He told Harian Metro that he tried out again after his recovery but didn't make the cut, citing his injury as a liability cause his coach was wary of having him back on the team.
However, his love for football persisted, and he did not give up. The hardworking netizen took on a small job as a coach where he was only able to make RM50 per training session. Realising that the income he made as a coach was not enough, Amirul was determined to find another job so he could fulfill his dream of marrying his bride the following year.
"I was determined to find another way to make money, and finally got accepted to be a rider in January even though I had no previous experience." 
When he first took on the job as a rider, Amirul said he had his fair share of struggles.
"It's not easy working 14 hours a day because on my first month, my body couldn't adjust itself the way I needed it to. I have to deal with hot weather and rain sometimes too."
Amirul also acknowledges the safety risks of constantly being on the road while vehicle accidents are happening daily.
"It's a big risk for a rider like me, danger is everywhere." 
He was especially embarrassed by his fall from grace. Especially in moments when he encountered people that knew him previously. He even admitted that he used to wear a face mask to prevent himself from being recognized in public.
Amidst these trials, Amirul pressed on and eventually grew accustomed to his long days of riding around to deliver food.
"So far, I've had no problems arranging my schedule."
The hardworking rider has a word of advice for judgemental people who say riding for 14 hours a day is stupid.
"In my opinion, my situation shows that I look for halal work and that's not stupid. I believe that everyone has different rezeki (ways to make a living)."
We're inspired knowing that there are still people out there who are willing to work hard to reach their goals in life. All the best Amirul. We're all rooting for you!😊
Also read: This Hardworking Dad Saved Up Coins Everyday Just So He Can Buy His Son A Smartphone