'Friday' Is A Decade-Old & Rebecca Black Just Released An 'Acid Trip' Remix Version
The song that hit number one on the Billboard Top 100 in 2011 was Adele's 'Rolling in the Deep', but there's another song that may very well be considered the top song for that year because of how viral it went, and that song is none other than Rebecca Black's 'Friday'.
A whole decade later, Rebecca Black, has now released a 'Friday' remix and we've got to say, it's really something.
She took to her YouTube channel to drop the new medley of the once notorious song and gone is the image of the preteen behind it.
This time around, she has company in the song as it features Dorian Electra, Big Freedia and 3OH!3, who you'd probably know as they're the guys behind songs such as 'DONTTRUSTME' and 'My First Kiss' from the late 2000's.
Rebecca Black is proving to be all grown up as she shows up in a black leather body suit, with spikes around her neck and wrist, singing a sped up and wilder version of 'Friday'.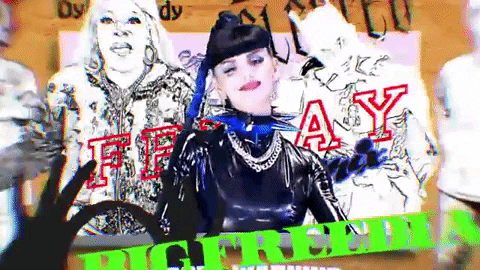 "Is like Rebecca embraced the meme and went with it to an acid trip," one comment said.
While we're still somewhat confused about how to feel about the remix, we're happy to see her joyously humouring the music video with memes and leaving the haters in the past, considering the intense cyber-bullying she endured upon releasing Friday when she was only 13.
You do you, girl.
What do you think of Rebecca Black's remix of 'Friday'? Let us know in the comment section.
Also read: Internet's Latest Thirst Trap Is A Ripped Korean 'Selling' Watermelons On The Streets of Saigon