From Not Knowing How to Boil Rice, This M'sian Shares How a Panasonic Oven Helped Her Cook Up a Storm
Whether we're living alone, with family, housemates, or with our significant others, one thing we ALL often have to crack our heads over every single day is…
WHAT TO EAT?!
And it doesn't end there! Do we eat in? Do we eat out? Where do we eat? Should we just order delivery?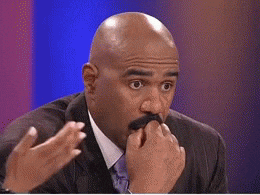 We can ask 12,039,801 questions about food but at the end of the day, when it comes to budgeting, we all know that homecooked food is healthier and more affordable. That's why this 26-year-old Malaysian (together with her husband)–Alice and Jon Lee–decided it was time to start learning how to cook. Jeng jeng jenggg!
"I didn't do much cooking when I lived with my parents. I helped prep ingredients but I never cooked. Now I wish I did. Haha!" Alice shared.
Alice also shares that frying or cooking anything over the hob meant having to wash multiple pots and pans plus other cooking utensils. Gurl, we feel ya. That's when she and her husband decided to invest in a Panasonic Big Cubie Oven.
"I used to think cooking was an incredibly laborious activity, but this oven proved otherwise. THANKFULLY!"
Here are some perks Alice thought were extremely helpful thanks to the oven:
1. The oven uses advanced superheated steam technology, so everything is much healthier!
The Panasonic Big Cubie Oven is different from other ovens because it uses advanced superheated steam technology to cook your foods thus, allowing you to improve your overall cooking experience and conveniently prepare healthier home-cooked meals.
And to put things into perspective, steam occurs when you boil water at 100°c. This type of steam is usually visible, like in the image below:
However, when this steam is further heated beyond 100°c, that's when it becomes invisible, nano-sized steam. Thanks to the ultra-high temperature from this superheated steam, anything cooked with it effectively turns golden brown and all excess fats and oil in the centre also dissolves and drips away. Yummy!
2. Your cooking time is shortened by a lot
"With the oven, not only does it do all the cooking for me, it cooks my foods much faster than if I were to cook it myself."
The Panasonic Cubie Oven uses Superheated Steam, meaning, aside from ensuring your food is cooked to perfection, it also takes less time to cook your food! Thanks to the nano-sized steam particles, the steam is able to penetrate deeper into your food much easier and therefore cooking it much quicker. This is perfect for those who work late and want to prep a quick and healthy meal. It also helps if you're cooking for a big gathering!
3. It comes with 30 auto menus to choose from including steam, healthy fry, grill, convection, stew, ferment, and more
"You can literally cook everything in this oven! From making porridge to grilling and frying chicken, I learned how to do it all in this oven."
View this post on Instagram
For people who barely cook or dislike cooking (like Alice), preparing different dishes using different cooking styles can be a daunting task, especially where frying and splattering oil is concerned. Bring on the mittens and goggles!
That's another reason this oven is so handy. You're able to cook anything and everything within the confines of the oven. No splattering oil or overflowing pot of soup to worry about!
Just choose any temperature level between 30°c and 230°c and make use of any of the cooking styles available (depending on what you're making). You could boil soups, stews, and porridge, or grill chicken, steam fish, healthy fry nuggets and fries, bake cakes, and so much more.
"You can make an entire 10-course meal with this oven even if you don't know how to cook." 
How cool does this oven sound? It has incredible features and it seems pretty foolproof too for those of us who have no idea how to work a kitchen. Also, the Panasonic Big Cubie Oven comes with a gigantic 30L oven capacity meaning you can fit an entire chicken plus other dishes in there as well.
For all you newbie cooks out there, the oven also comes with a complimentary Thermocafe 2-tier Eco Lunch Box and a Panasonic Big Cubie Oven cookbook* where you can learn how to make all sorts of food and desserts from Steamed Stuffed Squid and Slow-Cooked Lamb Goulash, to Burnt Cheesecake and Matcha Souffles! Omggggg!
*While stocks last.
Well, if you're looking for a new oven or moving to a new place, you know what to do! Interested to find out more or considering to buy this Panasonic Big Cubie Oven? Visit their website here!