Health Ministry: Do Not Use Dirty Public And Office Washrooms
So as cases continue to be at an all time low for us Malaysians and people being free'er to go out for necessary purposes because of the CMCO, we are still reminded to keep a good hygiene, social distance, wash our hands and sanitise.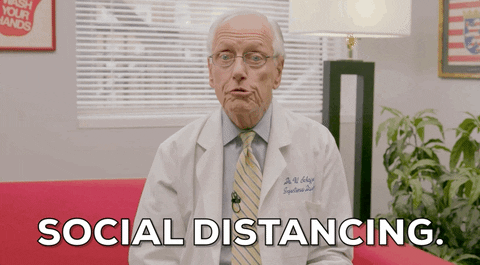 On top of that, our Health Ministry added in a tweet yesterday (7th May) that we are not to use public washrooms or our our office washrooms which are dirty. This is because these closed-up, less than sanitary places can increase our chances of contracting the deadly virus.
Besides that, KKM also noted in the same tweet that all employers are to ensure that washrooms for employees are clean at all times.
Jangan guna tandas awam atau tnadas di tempat kerja yang kotor kerana jangkitan boleh berlaku di tempat tertutup dan tidak bersih.

Majikan pastikan tandas untuk pekerja anda sentiasa dalam keadaan bersih.

— KKMPutrajaya (@KKMPutrajaya) May 7, 2020
The tweet garnered loads of attention from netizens with over 5.4k retweets.
One user commented, "The bathroom at Brem Mall, Kepong is dirty, and the soap to wash hands isn't prepared. Please take action", while another said, "It's not just the employer that should ensure the washroom is clean, the employees themselves should use the washroom right and put forth cleanliness".
And I mean the user isn't wrong. We as employees and decent human beings should keep washrooms clean. I mean if we're using it, it's responsibionly right we are responsible for it right?
What do you think about this? Let us know in the comments!
Also read: PDRM Announces That Express Buses And Motorcycles Allowed For Interstate Travel, Netizens Relieved