Heartbreaking Moment Old Uncle Sells Food Past Midnight, But No One Buys From Him
In life, we all know that making ends meet is really a challenge. Especially in this economy, where our cost of living continues to skyrocket but our salaries just can't ketchup. So how lah? Well, some of us turn to freelancing and others turn to working two jobs, or running a little side-business over apps like Carousell for some extra cash here and there. But what about those who lack these options, how are they meant to survive?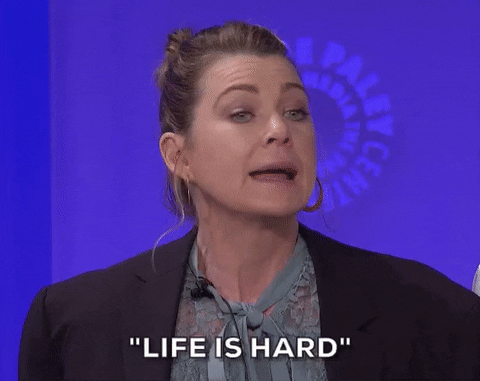 In a Facebook post by Saharat Yean, we are introduced to the plight of one old uncle who runs a food stall. According to Saharat, he was driving down along a road at midnight when he saw the stall still well-lit and open for business, despite the late hour. Curious to see why a stall would be still open so late when everything else is closed, he decided to park his car and investigate.
He wrote,
"I saw a light of a store that was still on at the dark corner of the temple. There, stood an elderly man who's operating the cart. He was sitting by his meatball shop and was awaiting customers to buy his items. So I walked up to him."
As he reached the stall, he met an old uncle who appeared to be the owner, offering steamed meatballs and charcoal-grilled squid for sale. Unfortunately, the uncle hadn't managed to sell anything all day!
Saharat then asked him why he hasn't packed up and headed home for the night, to which the uncle explains that if he doesn't sell anything, he won't have any money to eat.
Their dialogue went something like this:
Saharat: "Why are you staying up so late today?"
Uncle: "It's late night and items are not selling well."
Saharat: "What is there left for me to buy?"
Uncle: "There are still meatballs and steam squid left."
Saharat: *Opens the pot and realises the whole pot is still full!* "I'll take these and here's your 20 baht… Are you going to sleep soon? Aren't you tired?"
Uncle: "I'm indeed tired but I have to be patient. If I'm not patient, I won't be able to eat."
Saharat: "Take a lot of rest uncle. Be patient and keep fighting."
Upon saying that, Saharat hands him 200 baht and told him to keep the change.
Uncle: "Thank you very much. I will be patient and keep fighting."
So he is determined to stay patient, and continue running his stall late into the night. That's heartbreaking! 
The Facebook post has garnered plenty of attention among Thai netizens, with many of them praising Saharat for his generosity, while others are asking for more details about the uncle and his whereabouts, so they too can help support the uncle's business.
Saharat reminds readers to remember that whenever we feel discouraged by life, there are always people who are enduring more difficult circumstances than we are. Truer words have never been spoken! So, be grateful with the fortunes we have.
Guys, where are the tissues? Did this story touch your heart as much as it did for us in the office?
Also read: Cab Driver Works Everyday While Attached to Nasal Feeding Tube So He Can Pay For Medical Expenses