We've all seen occasions when angmoh people tried to put their own Western twist on our Malaysian food, which, of course, makes us all enraged that people who have no idea about Malaysian food dare to attempt cooking our one-of-a-kind delicacies.
Well, it's payback time because this Malaysian guy put a Malaysian twist on Seafood Carbonara using TEH TARIK instead of cooking cream!
@ashhryyyyy on Instagram posted a video of him making what he calls 'Carbonara Teh Tarik Kurang Manis'. You can see him stir-frying the basic ingredients needed for a normal spaghetti dish like capsicums, mushrooms, onions, shrimps, pepperoni, garlic, black pepper and cheese. But he suddenly adds in a highly unusual ingredient – Teh Tarik. What??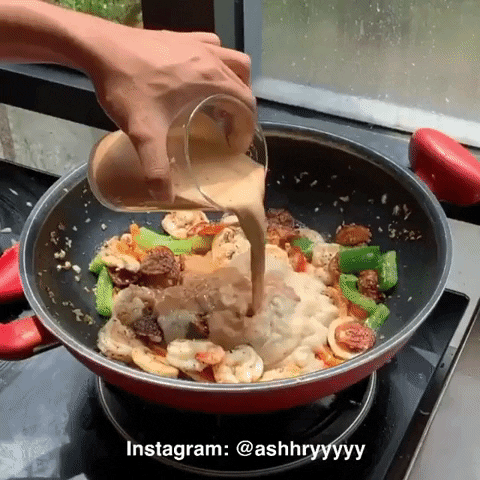 He says that he created this recipe by himself using Teh Tarik Kurang Manis from BOH Tea in replacement of cooking cream and milk and says that the taste of the tea blended well with the gravy and the spaghetti. Who knew?
But the reason behind this unique recipe makes us think that maybe it's not that bad after all.
When asked what his inspiration behind the recipe was, @ashhryyyyy shared with WORLD OF BUZZ that he wanted to invent a western recipe that's tastier and one that follows 'Malaysian style'.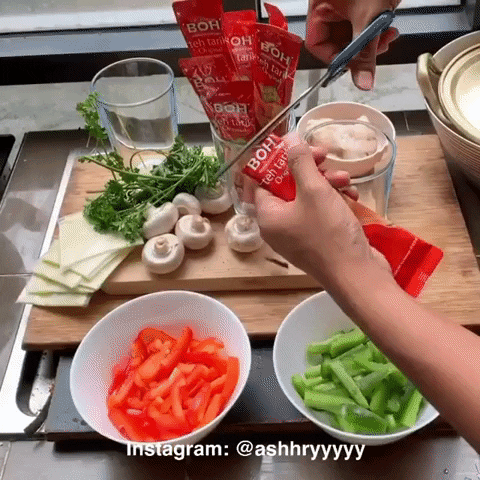 "Because white people can invent Malaysian recipe, so as Malaysian why not? I also can invent mat salleh recipe to be more tasty and following Malaysian style," he said.
And when asked if this was his way of throwing 'shade' at angmohs for trying to put a Western twist on Malaysian food, he agreed that it was!
"Actually this Carbonara taste good because I change the cooking cream with Teh Boh," he said.
"This one is my own recipe and surprisingly it tastes so good!"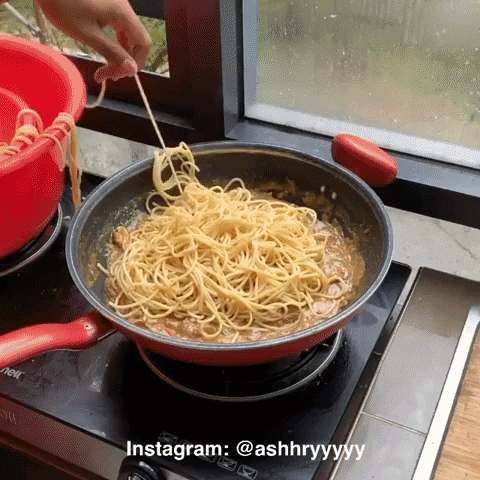 Well, if you are dying to know how Carbonara Teh Tarik Kurang Manis tastes like (apparently it's really good), here's the recipe according to @ashhryyyyy:
Take 2 packets of BOH Tea kurang manis and mix it with water
Stir fry diced onions and garlic with olive oil
Once the fragrance comes out, add beef pepperoni, capsicum and shrimp (wait until the shrimp changes colour)
Add black pepper
Add mushrooms
Add carbonara sauce
Pour in the teh tarik according to your taste
Add two pieces of cheddar cheese
Add finely chopped parsley
Mix in the spaghetti
Here's the full video:
That's Carbonara Teh Tarik Kurang Manis for you!
We know this recipe sounds really weird in your head, but who knows you might just love it! If you ever have the chance to try this recipe out, let us know how it tastes!
Also read: A Cooking Website Called Roti Canai "Asian Flat Croissant" & Malaysian Netizens Are Pissed