Here Are 5 Reasons Why We Should Be Grateful As Malaysians During This Covid-19 Outbreak
It has been 22 days since the partial lock down began in Malaysia and Malaysians were deliberately sent to their "cages". Or at least, that's how most people view this entire quarantine period. I mean I'm not going to sugarcoat it, obliging to the rules and staying at home for 22 days is no joke.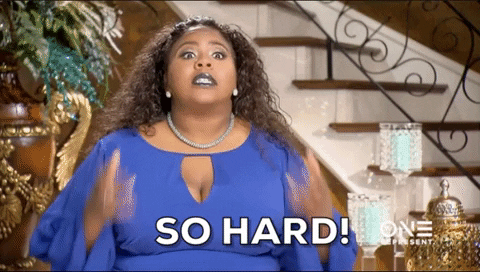 It takes serious discipline as well as strength. However, the best way to look at it, is how we Malaysians have it so much better than a few of the others out there. We need to be grateful, because many other countries are attempting to cross bigger bridges.
1. United States
United States is supposedly the number one country in the world, with the best health care equipment and professionals. However, based on recent statistics, they are now the country with the most number of Covid-19 cases worldwide. They have over 400,000 cases and according to a report by NST, today they reached a death toll of almost 2,000 patients in just one day, bringing the total number of deaths to almost 13,000.
Besides that, the country is so ill-equipped at the hospitals that many nurses cried out to media and the public to raise this awareness – where all their health are being put in danger.
2. Italy
Italy is one of the oldest countries in the world, and before the United States came along, it was the number one country with cases and deaths surging every day. However, among all the nations that have been affected by the virus out there, no other country has taken it like Italy.
According to countless reports, one of them being Reuters, Italy has had so many cases that they are running out of needed medical equipment (ventilators, beds, etc) and because of it, doctors choose who lives and who dies. Their death toll currently stands at 17,127.
3. India
India started off with very a little number of people that contracted the disease. However like many other countries, with time, the numbers begin to rise. Today the number of cases in India stand at 4,789. On top of that, the authorities within the country take serious, more strict measures to those that do not listen to self-isolation regulations.
Based on an article by DW, many videos and stories on police beating citizens who do not listen, have emerged. In fact, there was even a story on an ambulance driver who was allegedly beaten to death by the cops for illegally transporting passengers in his van.
As for us, our PDRM is looking out for the rakyat as the brave through sun and rain to conduct roadblocks and patrols. Thank you guys!
4. Philippines 
Philippines which also began with a small number now is only slightly behind Malaysia. The country has gone into a lock down and based on recent news, will remain so till the end of April. Like India, Philippines too has a very strict approach to those that refuse to listen to preventive measures.
About four days ago (April 2nd), the president of the country noted that anyone who do not take the regulations seriously, will be shot dead. "Is that understood? Dead. Instead of causing trouble, I will bury you", is what he said according to Reuters and true enough on the 5th of April, a man was shot dead for threatening village officials and police.
As we all know, after the first announcement to stay at home wasn't much of a success, our PM made a second live broadcasted announcement to stress the importance of staying at home. His now popular quote, "Just stay at home" rings through our ears and definitely got a lot of us adhering to the MCO.
5. Indonesia
Indonesia with 2,700 over cases has also had its fair share of difficulties. The country being poorer than Malaysia, as reported by Benar News only has one doctor assigned to 3,000 people which is so much lesser than Malaysia with at least five doctors. Besides that, the country has also seen a prominent rise in the number of health care professional deaths. News suggest that thus far, the country has lost 25 health care professionals to the disease.
These five countries are barely scratching the surface when it comes to how good Malaysia has it. It is true we are on a partial lock-down, we can't leave our homes with certain exceptions and action is taken on those that refuse to obey the rules.
However, we don't have a crazy amount of cases, our doctors don't need to choose who lives and who dies, very minimal or close to no brutality is used on those that don't follow the rules, our prime minister isn't instructing for disobedience to be shot dead and we have an efficient amount of health care professionals doing their best to fight this battle.
All in all, I'd say that Malaysia has it pretty good. So despite the small difficulties we're going through let us learn to be grateful during this very hard time and focus on the positives, as all parts of the world aim to eliminate this pandemic. 
Also read: Hundreds of Animals Left To Die In Pakistan's Pet Markets As Shop Owners Close For Lock Downs