Indonesian Football Fans Attack & Throw Stones At Harimau Malaya Fans After They Lost The Match
The saying goes that "it's not the winning that counts, but the taking part" where competitions are concerned. Or that's supposed to be how it's supposed to go in the spirit of good sportsmanship, were it not for this recent incident that happened just yesterday (6th of September 2019) after the Group G World Cup qualifier football match between Malaysia and Indonesia!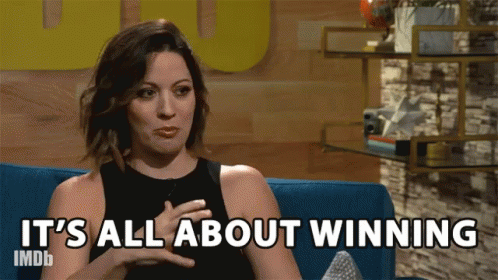 As reported by Malay Mail, Free Malaysia Today, and Harian Metro, the classic duel between Malaysia and Indonesia on the football field had already been disrupted by violence that erupted before and during the match itself. As the Malaysian team and their fans entered the stadium, Harian Metro reported that they were pelted with hard objects, suspected to be stones.
Then during the match, angry Indonesian fans started throwing water bottles from the upper levels of the stadium seating onto the Malaysian fans and the Harimau Malaya players on the field! The violence reached to a point where the match had to be halted at the 69th minute. That's insane!
Footage of the incident was uploaded to Twitter and have since gone viral.
@FIFAcom
YOU SHOULD BANNED THIS COUNTRY!
• No self-respect
• No patient
• No good attitude#malaysia fans has been attacked by indonesia fans by throwing rock,bottle,sharp object onto their head! BANNED THIS COUNTRY!#HarimauMalaya pic.twitter.com/pYis6f2Cvz

— Muhammad Shukri (@Ayielarson) September 5, 2019
We were sitting with the Malaysian fans and there were multiple objects thrown at us including water bottles, metal objects, flares and even a 📱

Malaysian fans remained resilient and kept their cool despite lots of provocation. Congrats & well done #HarimauMalaya pic.twitter.com/fSNOvQiY4S

— Kamles Kumar (@Kama7esh) September 5, 2019
After Malaysia's win over the Indonesian team on home turf, Harimau Malaya players had to be escorted out of the stadium via armored vehicles to deter any attempts made to attack them. Holy crap!
Indonesian supporters – immature#prayForMalaysia#HarimauMalaya pic.twitter.com/HgBqMtwDDx

— Mday 🐼 (@Smxhadhir) September 5, 2019
Train To Busan deleted scene : It proves that an Indognesial zombie is the stupidest zombie ever exist. #HarimauMalaya #WorldCupqualifiers pic.twitter.com/TGFcf8NmBF

— ₵ŘØ₩ (@lovemakingjokes) September 5, 2019
Youth and Sports Minister Syed Saddiq Syed Abdul Rahman, who attended the match in person, said that he will be lodging an official report with the Indonesian government, and that the Football Association of Malaysia (FAM) will similarly be lodging a complaint to the international football association (FIFA). "We will not tolerate gangsterism in any event. The safety of the Malaysian players and fans are my priority." he added.
In the aftermath of the incident, Berita Harian reports that two Malaysian fans were injured during the fighting and are now being treated in hospital.
Unfortunately, this isn't the first instance of violence that has occurred during football matches between the Malaysian and Indonesian teams, with clashes having been reported over the course of each game. In an article by The Guardian, Indonesia is reportedly one of the most dangerous countries to watch live football in, as over 70 people have reportedly been killed since the 1990s during these matches.
We sincerely hope that these unruly occurrences don't happen again and that the Harimau Malaya team and Malaysian fans have managed to return home safe and sound!
Also read: Locals Happy Malaysia Ranked 159th Out of 211 Countries Because We Beat S'pore & Indonesia