Kedah Govt: Langkawi Hotels Will Waive Hotel Room Fees for 6 Months To Boost Tourism Sector
The Covid-19 outbreak doesn't seem to be getting better, in fact, it's getting worse. Besides the people, the nation's economy has also taken a serious hit which prompted Tun Dr Mahathir to announce an RM20 billion stimulus package which is meant to protect the economy from the effects of the Covid-19 coronavirus. The package is also meant to stimulate the local economy by providing benefits to the people.
Now, Kedah Chief Minister Datuk Seri Mukhriz Mahathir told The Star that the Kedah government has agreed to waive hotel room fees for all hotels in Langkawi for six months effective yesterday (March 4th). Hotel room fees are extra tax payments charged by the hotel itself in addition to the base room rate. Do you know what that means??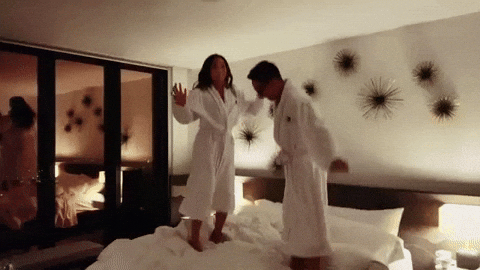 He added that the move was to boost the tourism sector in the state, in particular, Langkawi where the number of international tourists has dropped since the Covid-19 infection.
"Hotel and restaurant operators in Langkawi have been complaining that their businesses have been affected by the declining tourist arrivals. Therefore, tourists staying at hotels in Langkawi will be exempted from paying the room fee for the next six months."
The minister even said that the number of flights to Kedah has drastically reduced as there used to be many flights from China in the past and that the State Government is even looking for other markets to boost their tourism sector. Mukhriz told that they would seek the allocation provided under the 2020 Economic Stimulus Package.
As of now, after checking various websites, the prices of the hotels in Langkawi still haven't been updated yet but make sure to keep your eyes peeled for the moment the prices are reflected! No additional details on how it will be implemented and other details have not been announced yet.
Would you be taking advantage of this move by the Kedah government? Let us know in the comments section!
Also read: Hotels in Langkawi Now Giving Up To 70% Discount After Travel Industry Hit by Coronavirus Fear