KFC Singapore Is Now Offering CRISPY CHICKEN SKIN & We Need It Now!
So how many of you here eat fried chicken just so you can peel off the skin and save it for later? Nobody? Just us? Don't lie la, c'mon. We all do it, because fried chicken skin is just one of the best parts of the whole experience. So as you can imagine, that crispy, crunchy delicacy has been turned into a snack by some companies to exploit our obsession.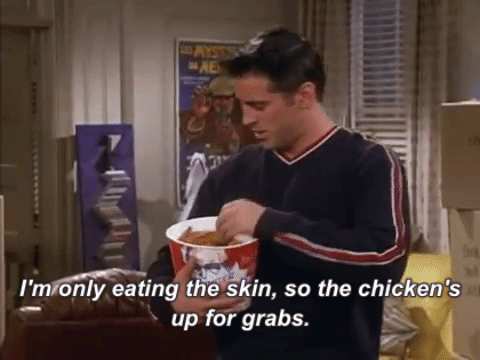 But there has been one company that we have all been waiting for to come out with their own crispy chicken skin, because it's just so finger lickin' good, we can't get enough: KFC. Well the wait is finally over, because KFC will be launching their own Crispy Chicken Skin in Singapore this 11th November 2019. OMG!
Yes, you didn't hear that wrong, KFC will now offer their deliciously crisp, crunchy, super fragrant chicken skin with 11 herbs and spices for a limited time only in Singapore! And the prices aren't that bad either, because you get quite a lot of yummy skin for only $3.50 per serving.
Don't believe us? Just take a look at this.
Okay, look we're not even kidding, we need to go to Singapore right now for some of this. There's no word when KFC Malaysia plans on getting on board with the crispy chicken skin goodness, but we hope it better be soon!
Apparently, Indonesia managed to beat both Singapore and us to the punch, because KFC has already offered their crispy chicken skin on sale there since May! 
So what do you guys think of KFC now offering crispy chicken skin? Are you guys as obsessed with it as we are, or are you going to give it a pass? 
Also read: KFC's New Free Anime Dating Sim Stars a Hunky Colonel Sanders, & Yes You Can Flirt With Him