Large Waterspout Tornado Appears In Indonesia, Causes Panic Among Residents
A large waterspout tornado appeared in the Wonogiri district in Central Java yesterday (Wednesday) at 3pm, causing panic among the residents.
According to reports by Tribun News, the head of the Wonogiri District Disaster Management Agency (BPBD), Bambang Haryanto shared that the phenomenon lasted for at least 10 to 15 minutes. Thankfully, it caused no damage.
"That's right, the tornado was in the middle of a reservoir (Gajah Mungkur), and its rotation was from the middle to the west. Before it arrived at a settlement, the wind turned to the south, so there were no effects," he said.
The waterspout tornado is said to have hit the Gajah Mungkur reservoir as heavy rains hit Wonogiri.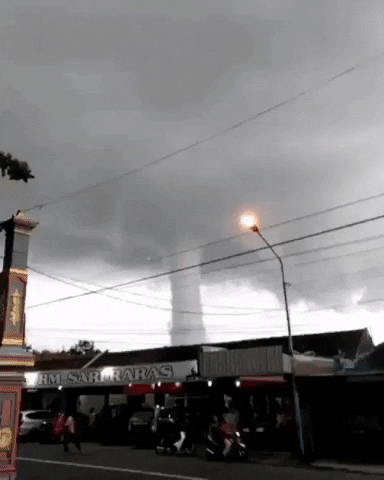 Apparently, this isn't the first time Wonogiri has had tornadoes.
Tornadoes were reported in Wonogiri back in January of 2017 and 2019.
We're genuinely happy that no one got hurt due to the waterspout tornado.
What do you think about this? Let us know in the comment section.
Also read: Indonesia's Mount Semeru Erupts Spewing Clouds As High As 4,500 Meters