Little Boy Performs On The Street To Help His Mother, But People Don't Realise He's Just A Kid
A large majority of us had easy childhoods. This means that most of us didn't have to take on additional responsibilities besides school work and didn't have to give up aspects of our childhood to bear certain adult burdens.
Which is why we should be thankful for what we have and what we've been given.
Indonesian content creator, Rahmadi, took to his Instagram account to showcase a little boy (and when we mean little, we mean little) in a mascot outfit resting in a corner. It turns out, the little boy goes around his town in mascot outfits and clown makeup to help his mother earn money.
He wrote, "Every day, Rehan has to get up early so that his attraction can be witnessed by office workers and residents around the Gatot Subroto roads. For some people, Rehan's street performances are considered a distraction from the exhaustion of life on the dense Gatot Subroto roads. However, there are some important aspects that don't cross their minds."
Apparently, a majority of the people who stop to watch and enjoy Rehan's performances do not know that he's just a kid under the mascot masks and clown makeup.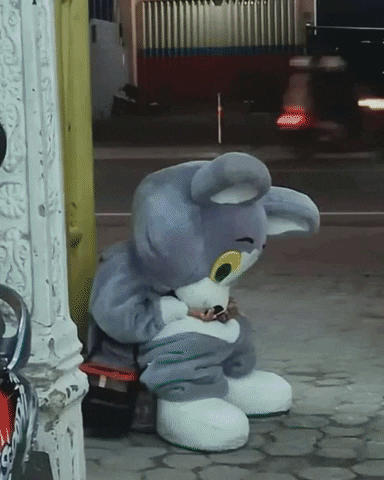 Rehan had admitted that his decision to become a street performer was to help with his daily needs. His mother apparently only earns enough to pay rent, and any additional income is set aside for his school fees. In order to attract the attention of people, Rehan also does little dances.
"The money is good. I can buy takeaway rice to be brought back home," he shared.
As for costumes and mascots, the little boy also explained that he changes his costume every day. The costume provider has a selection of different mascot outfits that resemble a variety of cartoon characters from Dora the Explorer, Upin and Ipin, to Spongebob Squarepants.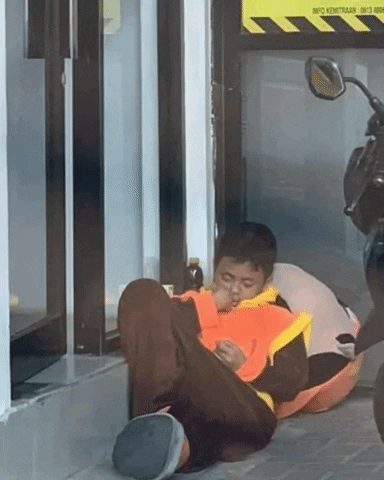 "I rent the costumes, but I don't bear the cost, my mother pays for it," he said.
He leaves the house before the break of dawn every day to set up his street performances but thankfully, he still makes time to be a kid. He works early in the morning so that come afternoon, he'll have to time play ball.
What makes Rehan the sweetest boy in the world is that he admitted that he is completely happy with helping his mother earn extra money, but that doesn't mean that it doesn't wear him out, as he has to walk up to 10km from his house to set up his performances.
Kudos, Rehan. Your sweet and thoughtful actions to help your mother puts a large majority of people to shame.
We wish nothing but the best for this little boy and his mother.
What do you think about this? Let us know in the comment section. 
Also read: This OKU M'sian Cleans Public Toilet to Support His Family, Skips Meals to Pay Mum's Medical Bills