Local Child Seen Riding Motorcycle That Is Bigger Than Him, Even Attempts To Do A Wheelie
Riding a motorcycle in Malaysia is a dangerous affair, especially considering MIROS themselves have stated that at least 11 motorcyclists die in accidents every day.
Which is why it is concerning when children smaller than a motorcycle can be seen riding on Malaysian roads illegally.
The Info Roadblock JPJ/POLIS Facebook page took to their profile to showcase a video of a small child riding a motorcycle at a junction on a Malaysian road.
They wrote, "The motorcycle is bigger than you, brother."
In the video, the kid could clearly be seen stopping behind two other motorcycles at a junction. The boy, who didn't even have a helmet on, was just about tall enough to see past the handlebars while standing. A man driving a Mitsubishi Triton stops to confront the boy as he turns into the junction but the boy ignores him and rides off.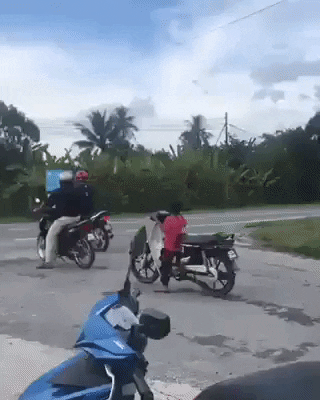 What is even more concerning is the fact that after the boy turns into the main road, he then proceeds to try and do wheelies.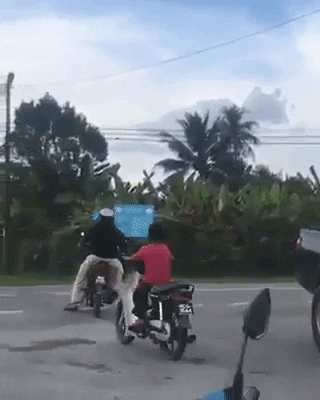 It's no secret that Mat Rempit culture in Malaysia is still going strong, but it can be stopped if we fix the problem from its roots, which is by teaching youngsters about road safety and the risks of riding dangerously.
We genuinely hope that the authorities look into this matter before anything bad happens to the little boy.
What do you think about this? Let us know in the comment section. 
Also read: 14yo Indonesian Boy Cycles Under The Hot Sun Selling Kuih To Make A Living For His Family