Magnum 4D Has Been Looking for 4 MONTHS for This Person Who Won Over RM630,000 in Kuching!
Buying the lottery, as is going to the casino, is entirely dependent on a game of luck. Or sometimes, it can be a rigged game of luck, with the odds stacked against you. But for those who manage to slip past the cracks and hit the jackpot, the payoff can easily set you up with enough cash to last you for a while!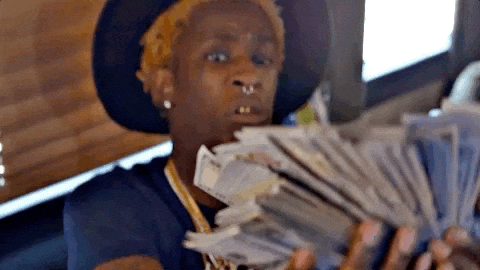 So imagine the surprise that local 4-digit lotto company Magnum had when their cash prize of RM631,169 went unclaimed recently, as reported by Sin Chew Daily!
The winning lotto numbers were apparently drawn in Kuching, Sarawak and with a cash payout of over RM631,169 up for grabs, you can probably understand how puzzled the people at Magnum were when days went by with nobody claiming the money for four months! Four whole months!
A notice had been posted at the branch of the lotto shop where the winning ticket was drawn, asking for the winner to come forward with his ticket, before the company would be forced to surrender the cash prize over to the Ministry of Finance if it goes unclaimed for two more months. Any lottery payout that goes unclaimed for six months will have to be forfeited to the ministry apparently!
The notice provides further information about the ticket, stating that it was drawn on 22nd June 2019 (Saturday), with the winning numbers being 006974+17 and 006974+mGold.
Winners of the lottery must head to the Magnum headquarters in Kuching to claim the prize and need to bring along their original ticket stub as proof. The Magnum manager says that there have been cases where people did not claim their money but it usually involves smaller prizes and some of them may have accidentally thrown their ticket stubs away, thinking they did not win.
As you can imagine, netizens who found out about this were scrambling to figure out if their father, mother, brother, sister, grandpa, grandma was the one who bought the winning ticket, with some speculating that the ticket itself might have been thrown away or damaged by its owner! Haiyo, so sayang!
But if you are the winning man or woman reading this, faster go claim your money la! Or if not, you can give it to us! 😉
Also read: Man Stops Working for 5 Years After Winning RM20k Jackpot, Nabs RM16.5 Million Lottery Later