Malaysian Perv Caught On Video Stealing Lady's Underwears In Her Own Home
A man was caught red-handed in the act, after images of him sneaking into a house stealing a lady's undergarments was caught on tape.
The pervert, who was caught on CCTV, donned a green t-shirt and stole several undergarments hung out to dry before jumping the fence to safety.
Shared by Facebook page 我们是马来西亚人 We are Malaysians, here is a video of the perv in action.
The man, which can be witnessed clad in green and wearing khaki shorts can be seen entering the premise by jumping the gate before proceeding to the clothesline and picking which underwear tickled his fancy.
Spending quite some time on-premise, probably due to the wide selection, the man then proceeded to exit the way he entered by jumping the fence.
The video which has garnered 18k views witnessed netizens sharing their theories as to why such an incident took place.
One netizen commented stating that the man may have stalked the 'sexy' homeowner.
"Confirm this neighbor is a sexy lady which the uncle aimed for from long ago."
Another said that the uncle stole the underwear to be given to his daughters.
"Such a thoughtful uncle, stealing panties for his daughters because they can't afford it."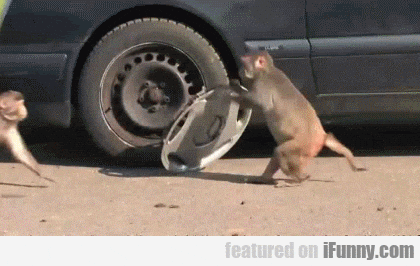 For whatever the reason, we are sure that this uncle's reign of terror will not last long.
So the next time you notice your knickers going missing after a night out on the clothesline, do not iron out the possibility that you may have a pervert in your area.
Also read: Singapore Man Goes Viral After Posting Photos of Himself Sniffing Women's Used Underwear