A Malaysian's Survival Guide on How NOT to Go Broke Before Month End
How many times have you heard yourself saying something like, "don't want to eat there lah, so expensive, I'm broke already"? This is one unfortunate struggle we're sure every Malaysian faces. Sometimes we even run low on cash before the middle of the month!
Well, if this is you, don't worry, we've been there, done that, and we're here to tell you that you can avoid going broke before the month ends! It's not that hard! Besides making a budget, here's how you can avoid going broke this month:
1. Take a huge chunk of your pay/allowance and transfer it into a savings account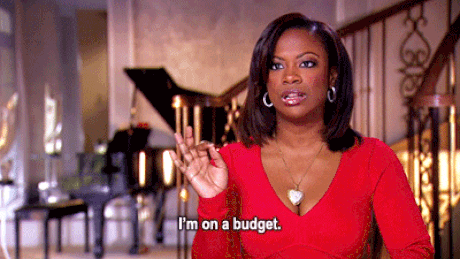 That's right, no touchy-touchy. The bigger the amount, the better. By saving more, you secure more funds in case of future emergencies (or last-minute holiday trips) and you won't simply spend it all on things you don't actually need! In addition to that, at the end of the month you'll receive more interest from the bank when you save more! It's a win-win situation!
2. Avoid submitting late payments at all costs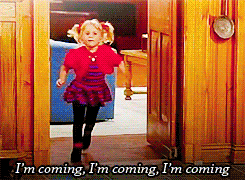 Late credit card or finance repayments can result in penalties and accumulated debt, so when it comes to paying your bills, you don't want to be even a day late! Unfortunately for many Malaysians, we love to procrastinate until the very last minute. Sometimes if we're not lucky, the money doesn't go through instantly, so our payment ends up being late either way. Sien!
Don't worry though, if you're a procrastinator like we are, try using MEPS for all your bank transfer-related needs. This service allows users to make real-time transactions no matter what bank they're tied to. You can even avoid queues or transaction errors since MEPS displays the recipient's name on screen too.
3. Get yourself a Fixed Deposit (FD) account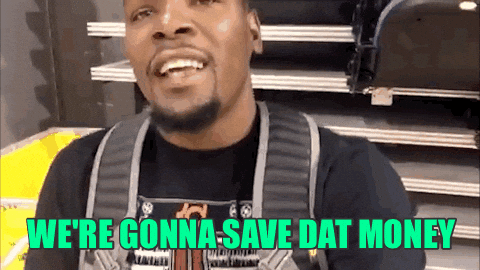 An FD does not let you withdraw any money out for a certain time period, so it is perfect for those of us who lack discipline! With an FD, banks not only offer you higher interest rates for the money you save, but you can also be sure that in a few years, you have not regrettably depleted your precious savings by constantly sneaking money out for your short-term pleasures!
4. List down everything you spend on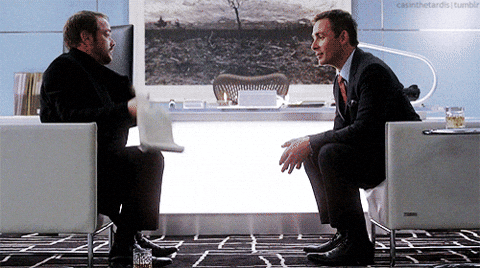 Come on, how many times have you gone all, "WHERE DID ALL MY MONEY GO??". I know this happened to me tons of times already!
Whether it's RM2 for a cup of limau ais or RM200 for that new pair of kicks, jot it all down so that at the end of each month you'll be able to see how much you spent. Most of the time you'll realise you spent way too much on things you probably didn't need or want. From there, you can work on cutting down or spending on things you actually need instead!
5. Manage and track your credit card usage closely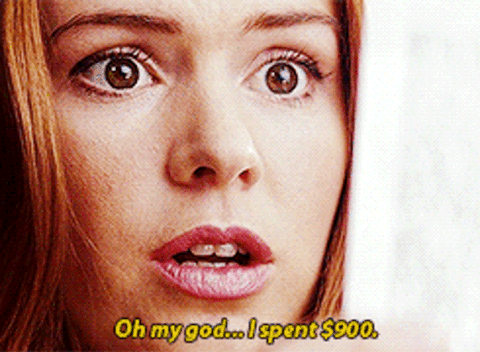 If you're a fresh graduate, avoid getting a credit card for as long as you can. I'm in my second year of working, and I STILL have not applied for one! However, if you have a credit card, limit yourself to only using it for certain transactions, like travel and emergencies. Don't just use it whenever you have the urge to. Spend only on what you know you can afford.
Also, always make sure to pay your credit card bills in full and on time to avoid debt or other additional charges.
6. Lend money to people (you trust) so you won't end up using it yourself
Lending money only to those you absolutely trust is crucial especially if you want to make sure you'll get your money back; but of course, only lend money if you're not financially constrained yourself. By doing this, you stop yourself from spending whatever extra money you have too.
Also, in case of emergencies and a loved one needs cash urgently, you can always use MEPS Instant Transfer to transfer the money over to them instantly.
7. Split your savings into different categories
Such as splitting them into an emergency, holiday and studies category. Once you do that, just slowly add to each category overtime. By doing this, the amount you save will seem much smaller and this will encourage you to continue saving even more and discourage you from spending anything you've saved.
8. Only spend your time outside doing things that matter
Every time we exit our homes, we're bound to spend money. Either on shopping, expensive coffee, or even on petrol or public transportation. It's hard not to spend when we're out. That's why, instead of leaving your home, you can consider running your errands using the available online facilities. Save time and petrol by shopping for food, clothes, groceries and other necessities on the internet. For your credit card bills and finance repayments, you know you can pay online too, with MEPS!
Once you're done with your errands, you can head outdoors and do more important things like exercise or spend time with family!
9. Limit your cash and spending
When you leave home, don't bring too much extra cash along with you. Knowing you have just enough money for lunch will help you spend less and avoid spending on needless items. Without something to fall back on, like extra money, you'll have to force yourself to avoid spending.
However, in case of emergencies and you need cash like, right now, just drop by one of the 11,000 MEPS ATMs nationwide and withdraw money with any ATM card from any bank that's on you! It's safe and Malaysians can avoid having too much cash on them from now on! It really is that convenient.
In case you didn't know, MEPS is out to provide Malaysians everywhere with the ultimate banking experience by providing them with safety, speed and convenience no matter what their needs are.
In this day and age when everyone is constantly on their computers and mobile phones, MEPS is also giving users an option to carry out all their banking needs online or via their mobiles. Perfect for anyone with busy lifestyles and those who don't want their schedules to be disrupted by banking chores.
So next time before you carry out any banking chores, remember to use MEPS and avoid errors, minimise hassle and free up more personal time for yourself!
Find out more about MEPS here.