Man Bai Releases 2020 Version Of 'Kau Ilhamku' In Conjunction With Its 25-Year-Anniversary
The song 'Kau Ilhamku' by Man Bai may very well be one of the most memorable local songs to date, with thousands of different renditions by Malaysian and international fans.
But the one rendition we never saw coming was from the original singer himself, Man Bai, which was released last Friday, 4 December.
In a 2020 reimagination, Man Bai sings his classic song with a melancholic new tune as he pays tribute to iconic musicians we've lost. This brand-spanking new version comes in conjunction of the 25-year anniversary of its successor.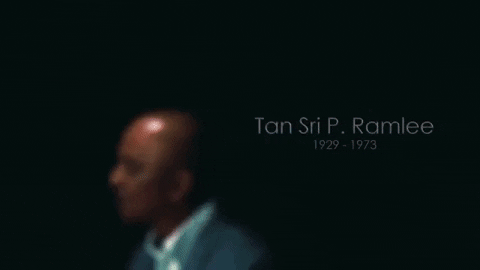 "I gave the song a fresh musical arrangement with the famous producer and composer, Mac Chew. This is not the first time I recorded a different version of the song 'Kau Ilhamku' as I did in 2011. However, I believe, this time, this song has become a beautiful piece of art," he shared with BH Online.
Man Bai, who's name is Abdul Rahman Osman first started making it big in the music industry back in 1987, as the vocalist to Gersang, who was famous for songs such as 'Masih Aku Terasa', 'Suratan Takdir' and 'Sunyi'. And in 1995, he went back into growing his solo career.
He shared that he's included piano passages, flute playing and violins to further highlight the beauty of the melody.
"It's quite suitable with the song's meaning that raises the status of human beings who are a source of inspiration, I tried to upgrade the song to a higher level. I hope that through this new version, this art piece will continue to be relevant and not outdated," he added.
You can listen to Man Bai's 'Kau Ilhamku 2020' here:
What do you think of the new version of 'Kau Ilhamku'? Let us know in the comment section.
Also read: PJ Live Arts Sadly Closes Its Doors For The Time Being In A Decision Nine Months In The Making